Sempergreen Australia
Sempergreen Australia supplies long-lasting, sustainable greening solutions. We specialise in the development, design and installation of sophisticated lightweight green roofs and vertical gardens.
Our green roofs are suitable for most roofed structures – anything from tram shelters to office buildings – usually without any adjustment to the existing construction.
Our products maximise the quality of life and provide smart, economical and appealing solution to stormwater mitigation and other climate issues.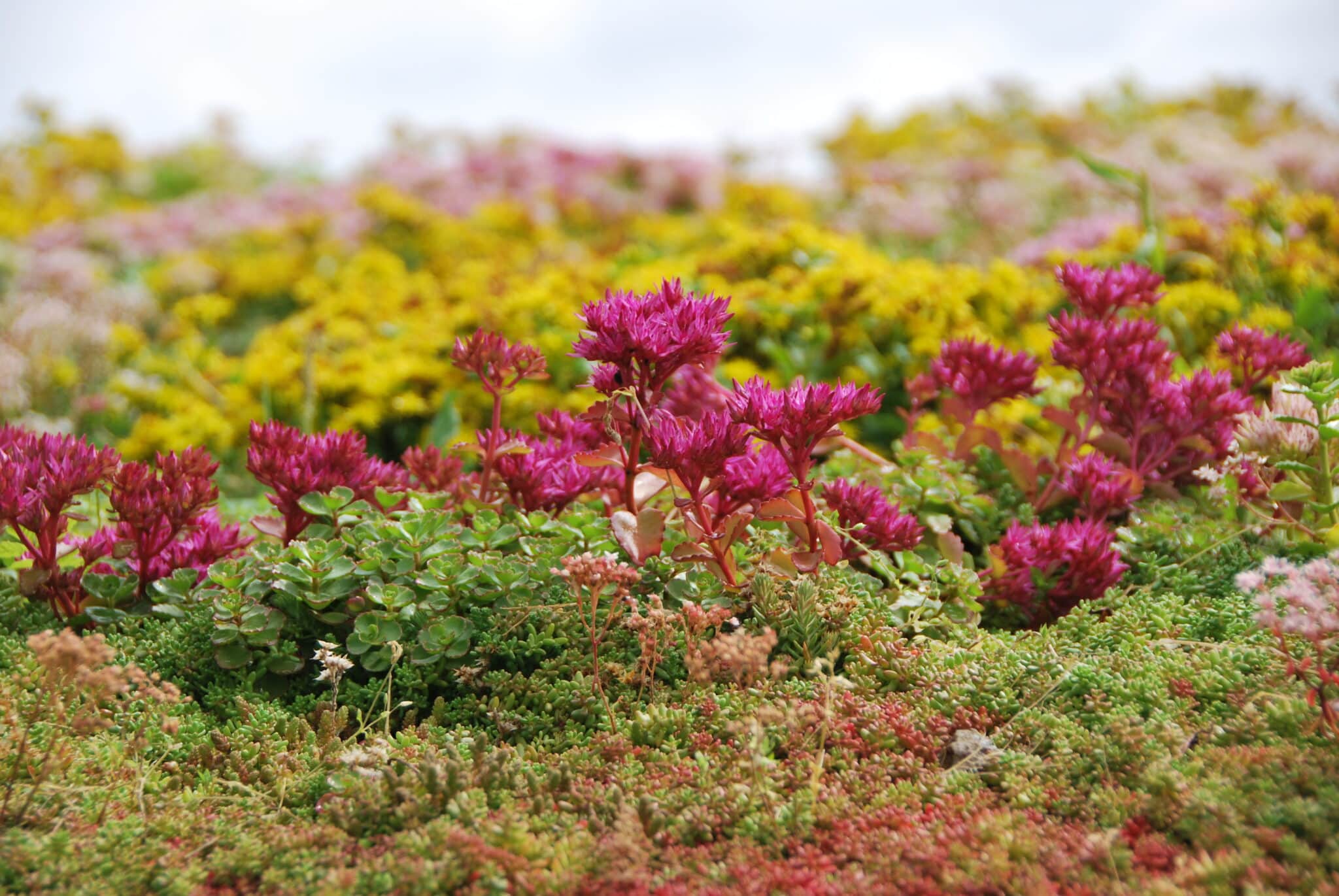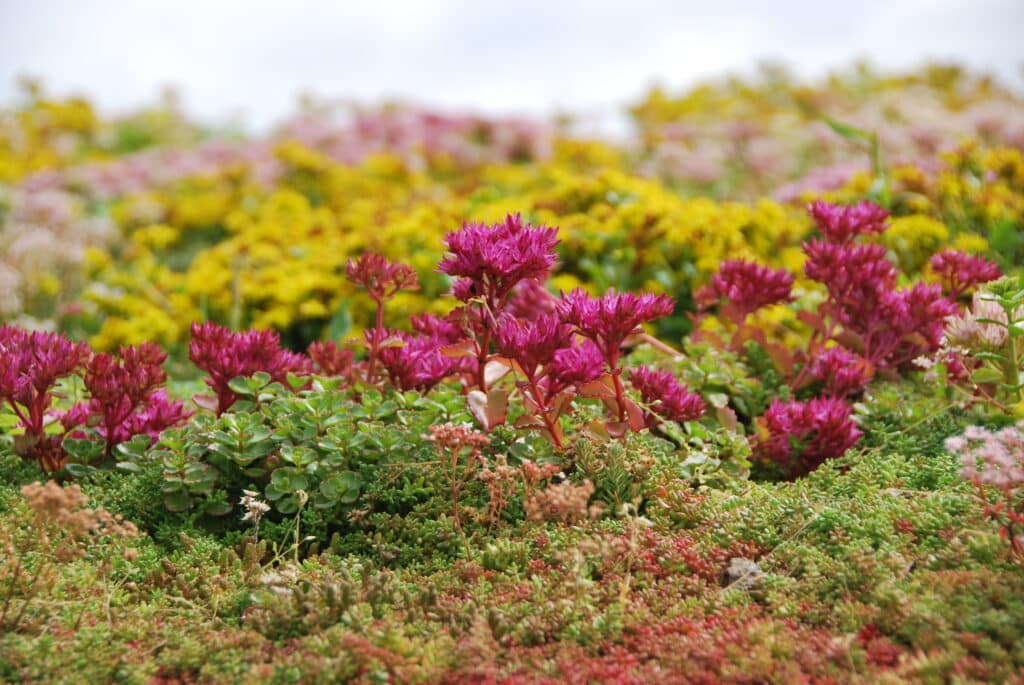 Go green with our solutions
Our green roofs and vertical gardens are not just beautiful and cost-effective. They also contribute to biodiversity, air purification, building insulation and the reduction of heat stress!
Frequently asked questions
With our green solutions, we safeguard the entire process to maintain our high reliability. We are happy to address any questions you may have. For your convenience, we have answered potential questions regarding our products, services or work methods in the FAQ section.
Is my roof compatible for a green roof?
Most steel and concrete roofs are perfectly suited to our green roof solutions. Clay or slate tiled roof technically can be adapted to support a green roof though it is more complex. Contact our friendly staff to see which solution may best suit your project.
How thick is the structure of the green roof?
The thickness of the green roof will depend on the weight load capacity of your roof. Most systems use a 30mm drainage cell and our sedum blankets are 25mm thick. The thickness of soil can be tailored to suit your project needs.
What is the difference between a green sedum roof and a Click 'n Go green tray?
How is a SemperGreenwall built?
The Sempergreenwall is built around the aptly named "Flexipanel". These modular panels use commercial grade technology to provide the best growing conditions for the widest range of plant species. The Flexipanel can be adjusted in size to perfectly fit into your project space.
Why choose for a Sempergreen Flexipanel?
Flexipanels are 'pillows' that connect each panel to the next both vertically and horizontally. This allows the plant's roots to migrate into all directions instead of confining them to a box.
Using the Flexipanels ensure healthier plant growth and is aesthetically more streamlined than cheap bucket systems.
How do I get a budget quote?
You can get a budget quote by sending us a detailed drawing with dimensions and drawings that show the location of the wall and accessibility of the wall from the ground. It costs Sempergreen a lot of time to do a detailed quote and without having visited the site, understanding access restrictions, time of year installation, etc., we can only give you an approximate cost price per square feet. This budget quote should typically be within $5-15 per sqft from the quoted installed price. The bigger the green wall, the smaller the discrepancy will be. Once a project becomes real, the installation company can inspect the site and look at detailed drawings which will allow Sempergreen to produce a more precise, installed green wall quote.
Is your question not answered? Please don't hesitate to contact us!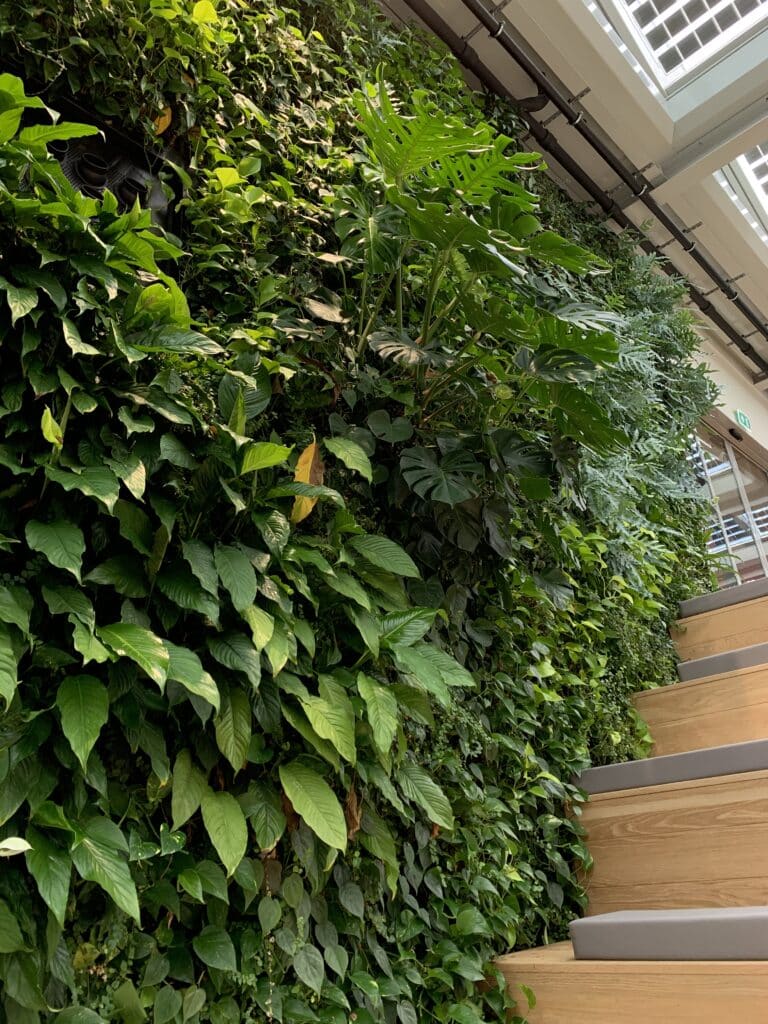 Recent inspiring project installations