Click 'n go green roofs
Expert in the field of green roof remediation and green roof renovation. On a yearly basis, we remediate hundreds of green roofs alone. Accordingly, we are known as the "green roof doctors". We are able to transform your "unhealthy" roof into a green, healthy roof. We provide tailored advice adapted to your problem.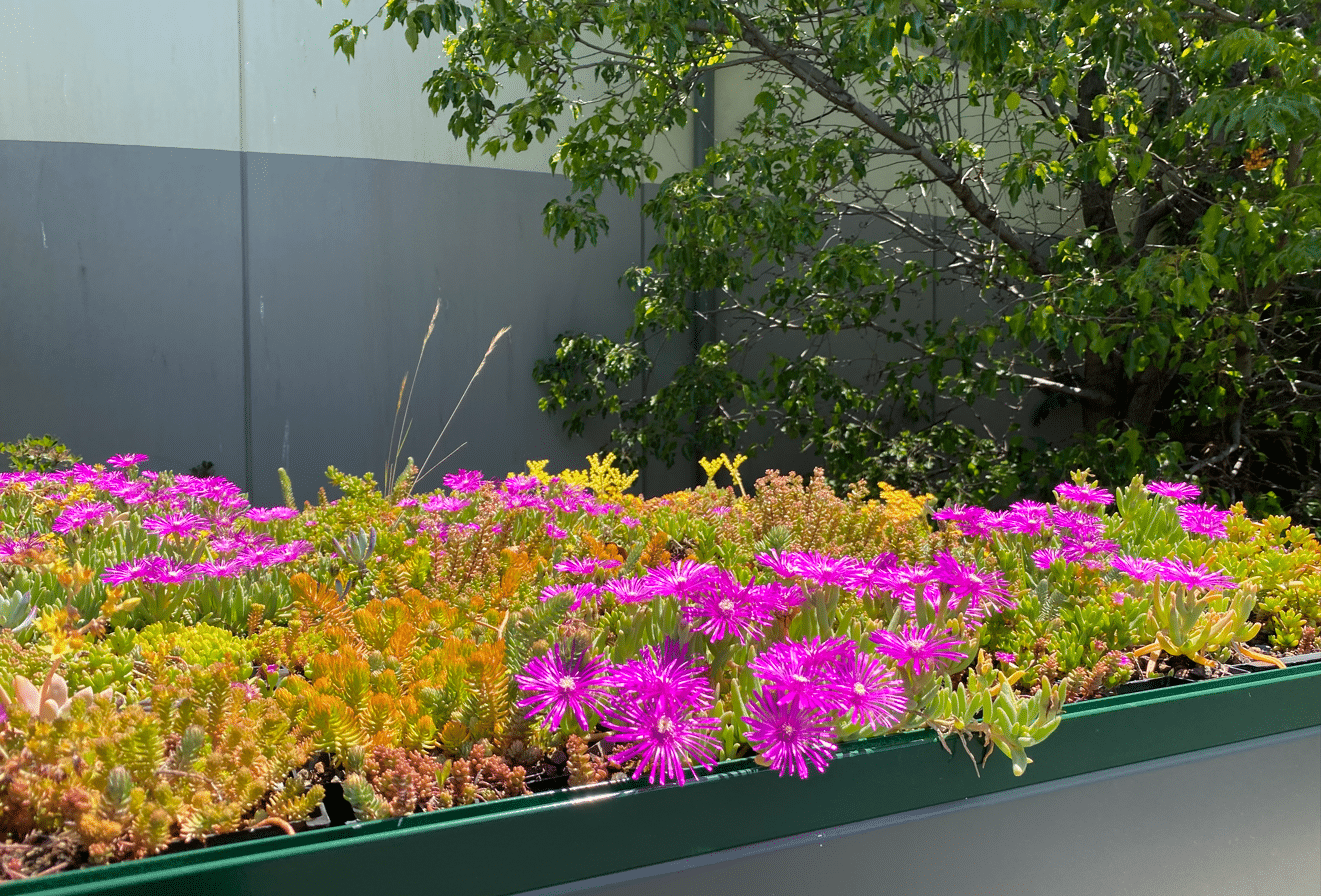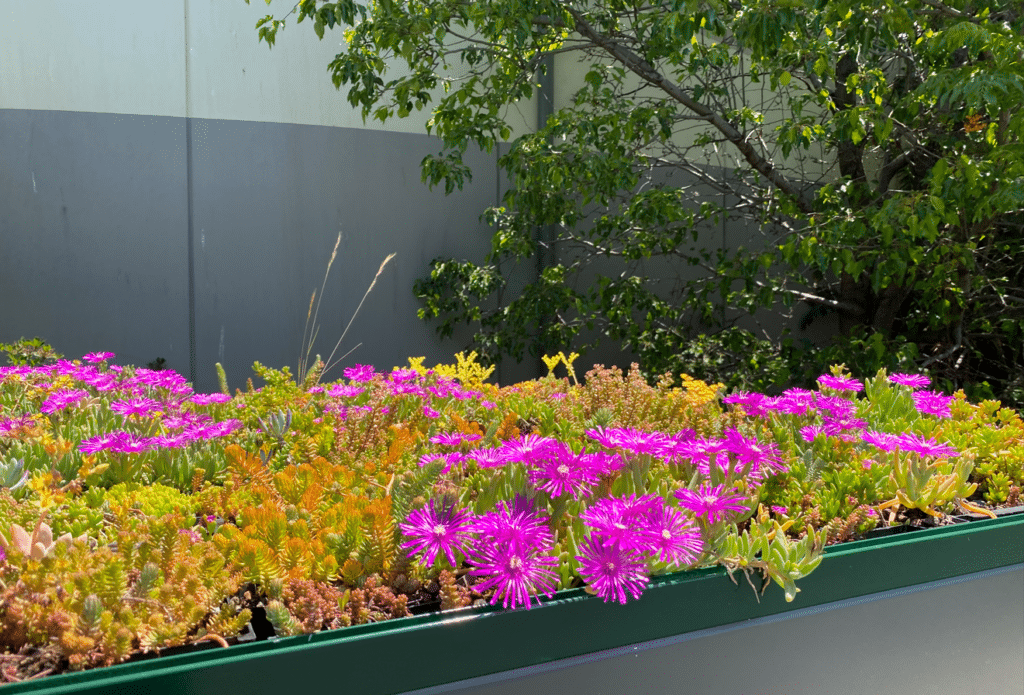 Local, pre-grown sedum trays for an immediate green roof
Our green roof Click 'n Go system is very popular and widely used in Australia. This green roof tray system is the ideal choice for small surfaces. Applying the trays to your roof is as easy as the name suggests. Installation is straightforward because the trays are ready to use and connect easily to each other, quickly transforming your roof into a green oasis.
Green roofs benefits
Like our other green roof solutions, the Click 'n Go trays are pre-grown at our local Australian nursery and offer 95% coverage from the moment of installation. A green roof has many other benefits in addition to its attractive appearance. Rainwater is effectively absorbed by the plants, creating an insulating layer on your roof which lowers temperature and noise levels – a wonderful feature for crowded cities and noisy places like train stations and bus shelters. Additionally, it increases a roof's lifespan because the greenery protects the original surface from direct sunlight and harsh weather conditions.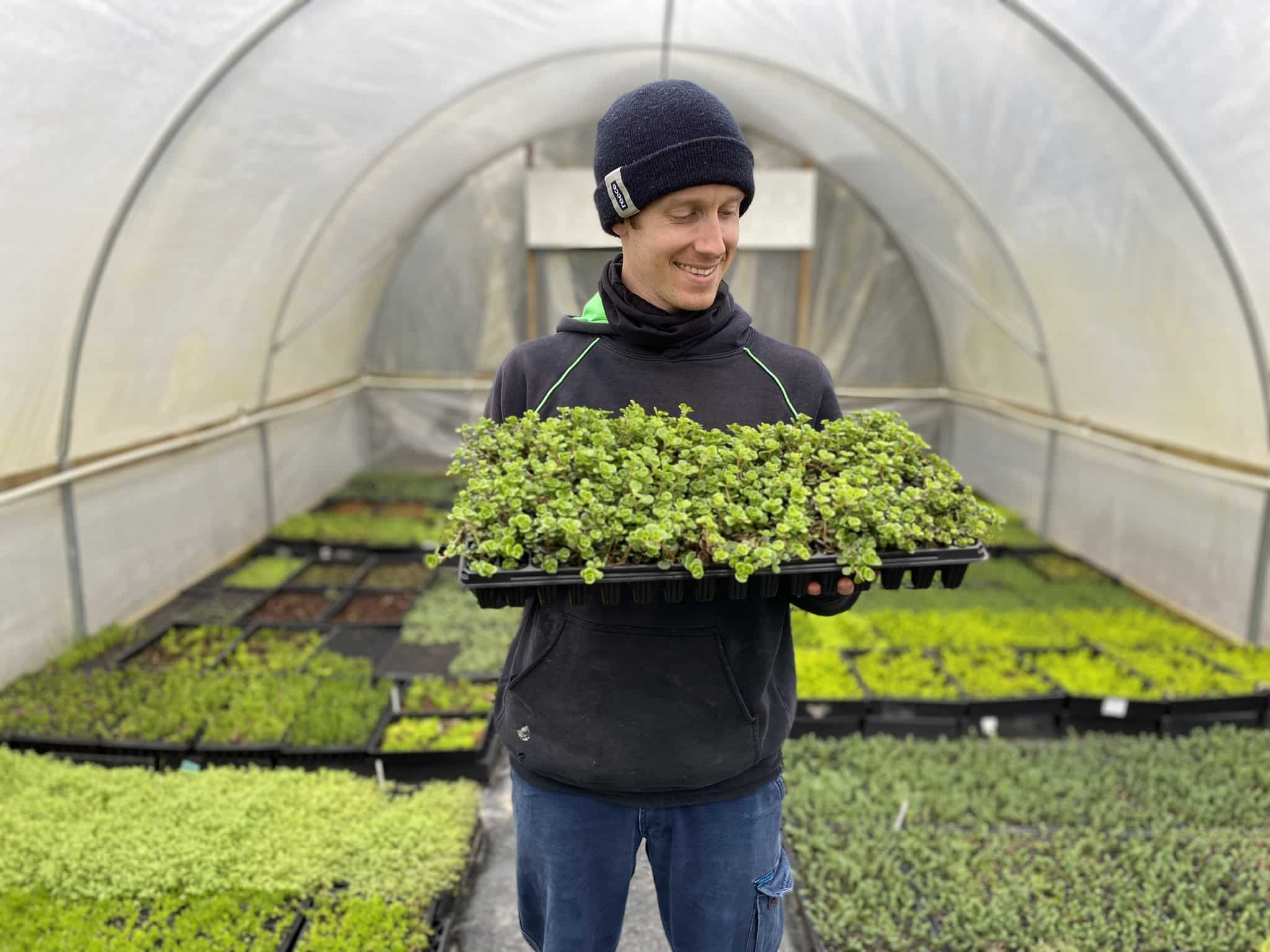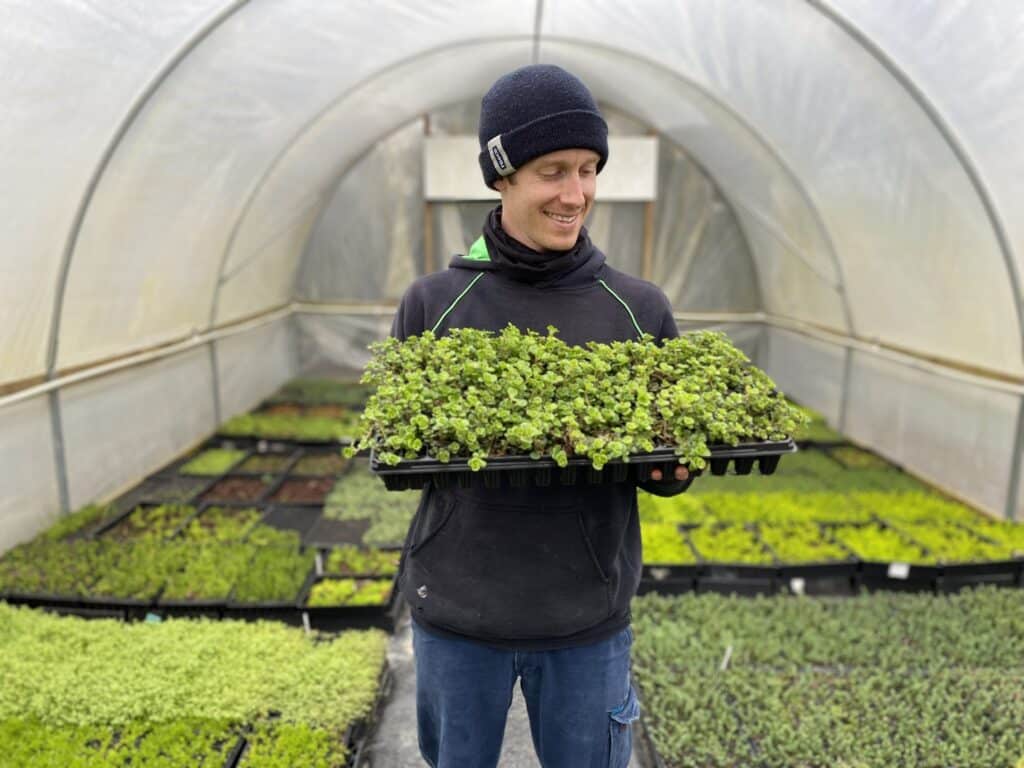 Interested to see if a Click 'n go could be an opion for you?
Learn more in our FAQ's or download the product sheet. Alternatively, you can request a price quotation.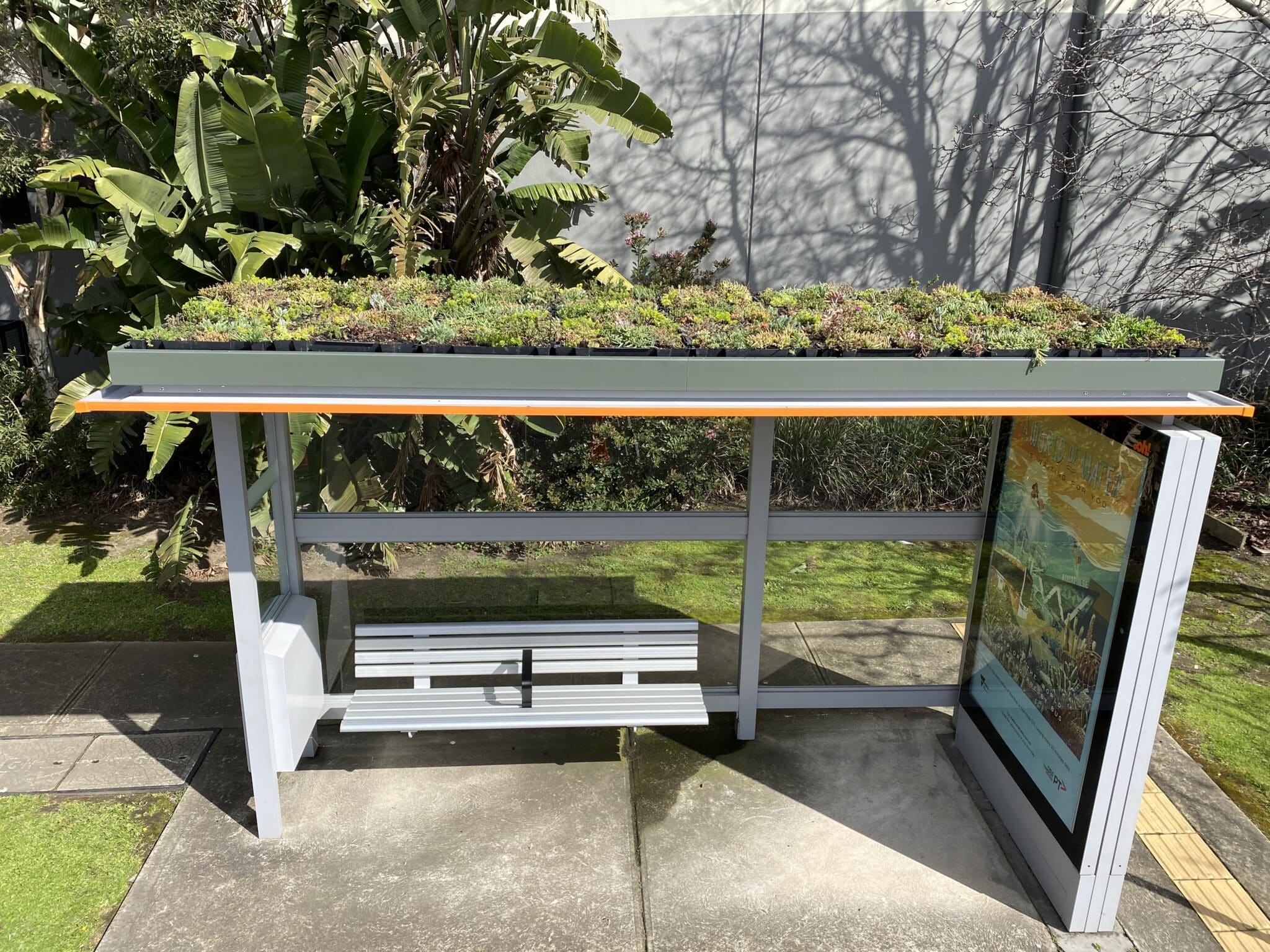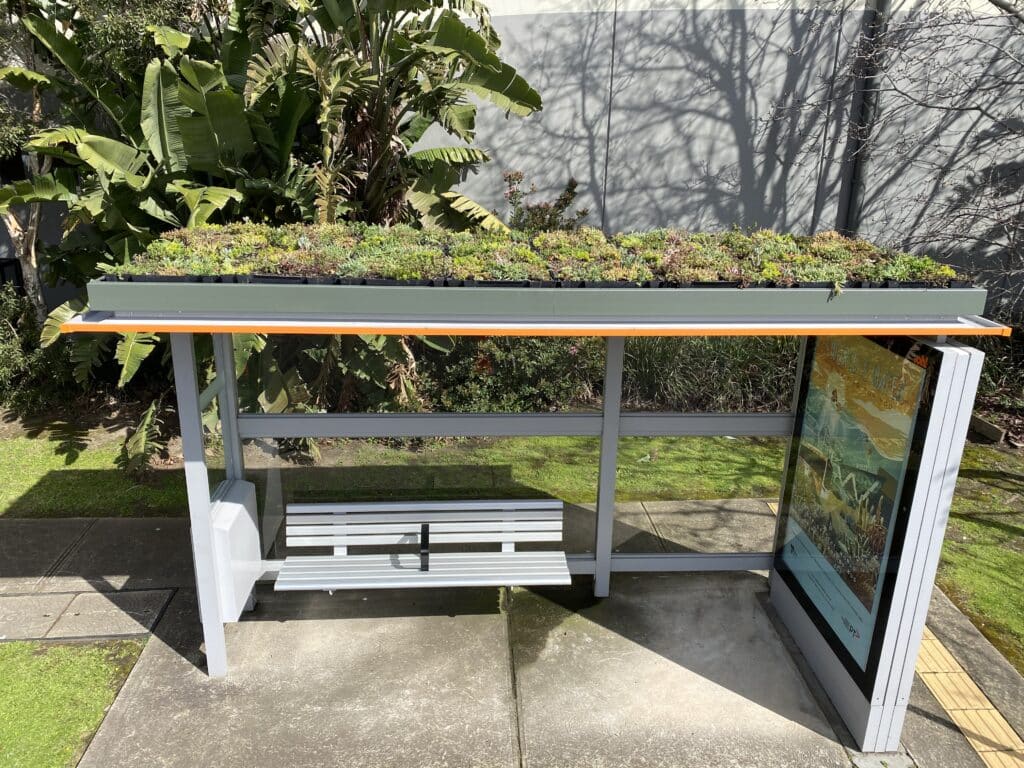 Vertical green walls
In addition to green roofs, Sempergreen also designs and creates indoor and outdoor vertical gardens. Did you know that every wall is suited to become a green living wall? It's an elegant way to enrich the private or professional environment and public space areas, inside or outside, with the beauty of green. At the same time, the vertical wall will contribute to a healthier city and greater well-being.