Vertical gardens Australia
Green foliage is one of the best weapons in the struggle against extreme Australian temperatures and heavy rains. An outdoor vertical garden enables you to create green buffers in high-density areas with limited space for natural greenery. The SemperGreenwall has a natural cooling effect and helps reduce the Urban Heat Effect in cities like Sydney and Melbourne. In addition, the plants slow rainwater drainage, preventing overload of the sewage system and possible flooding.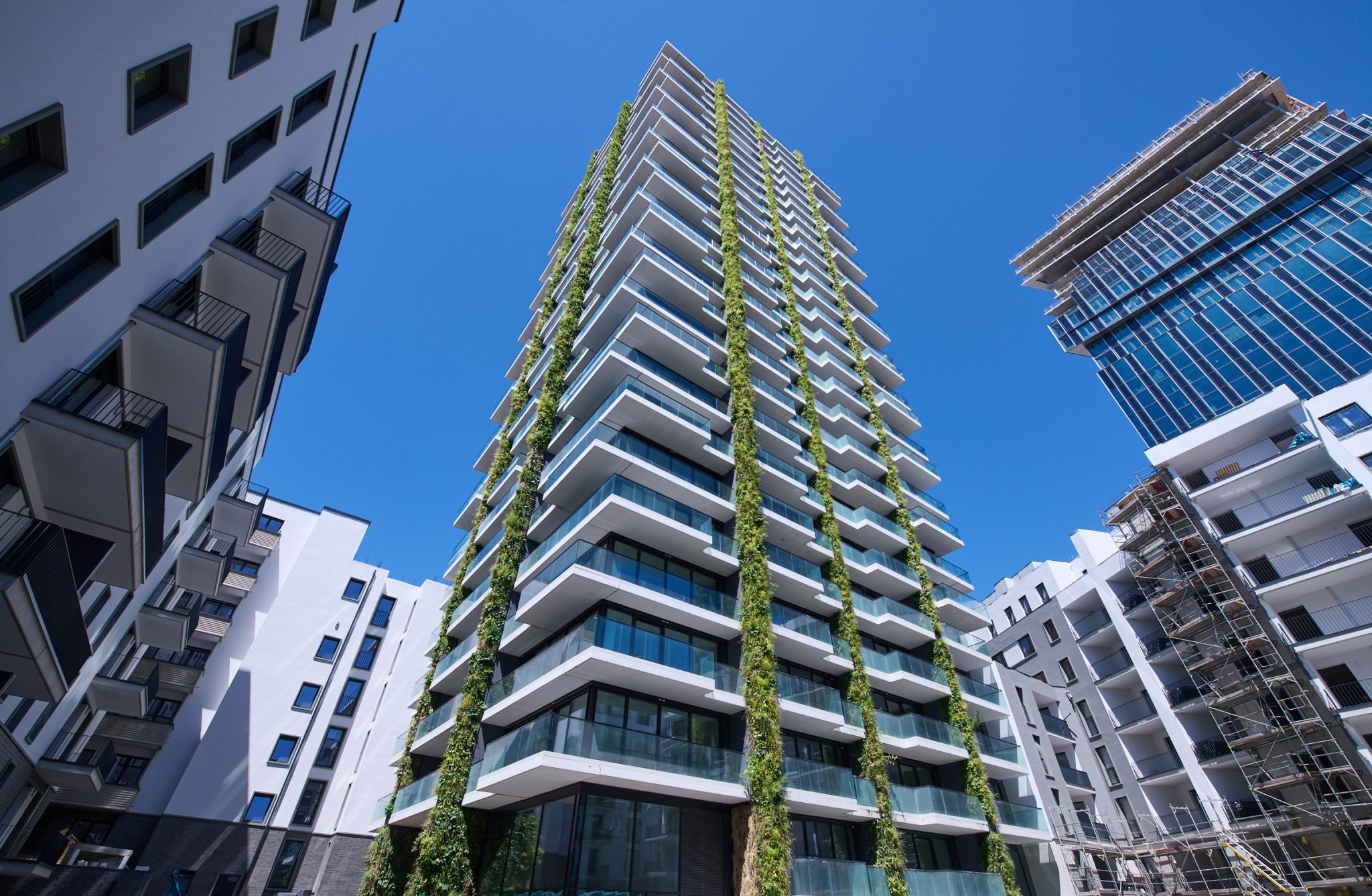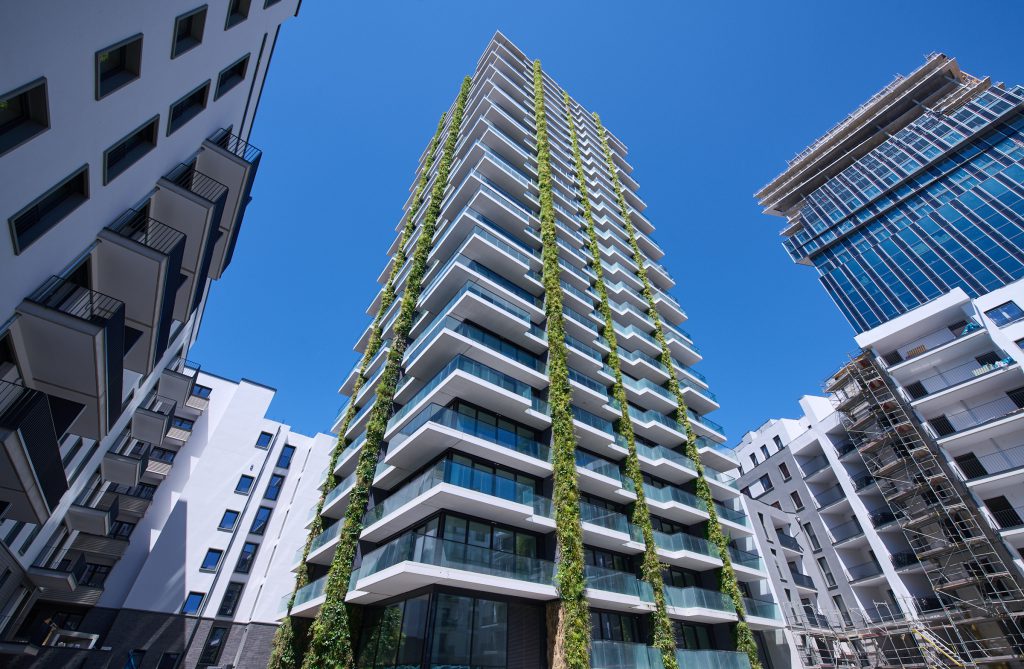 Outdoor green wall: attractive and effective
Our plant wall doesn't just benefit your environment – it's also an elegant way to enhance the beauty of your building! Moreover, the presence of urban greenery is proven to boost the physical and mental health, mood and productivity of those visiting or enjoying the space.
Every outdoor wall is suited to become a green living wall. To guarantee a 90% green coverage from the start, the plants are pre-grown in our local Australian nursery, where all vegetation for the installations are grown. The pre-growth phase strengthens the plants and develops the sturdy roots necessary for vertical plant life. Transform grey or dull surroundings into a lush, healthy and green environment!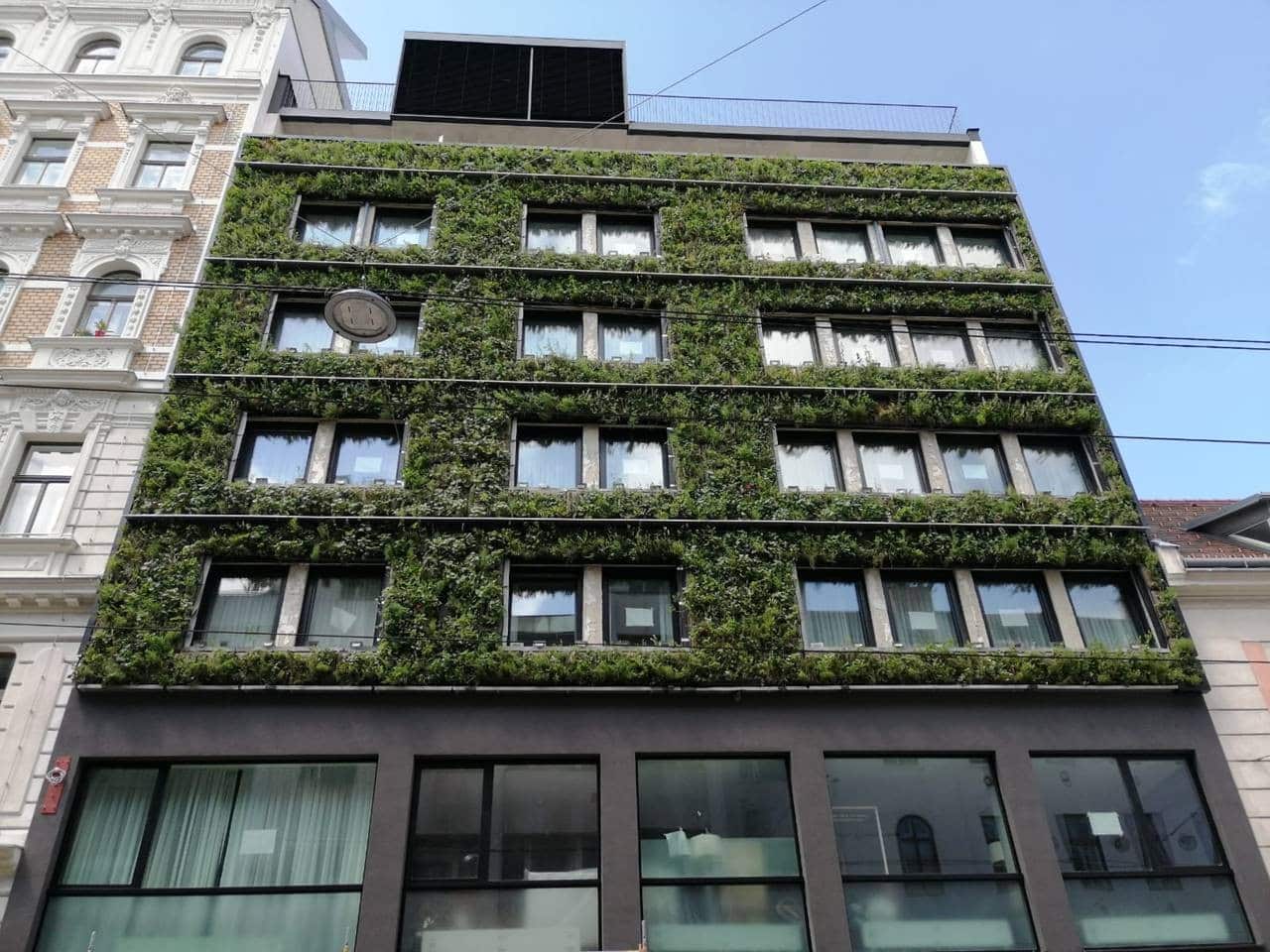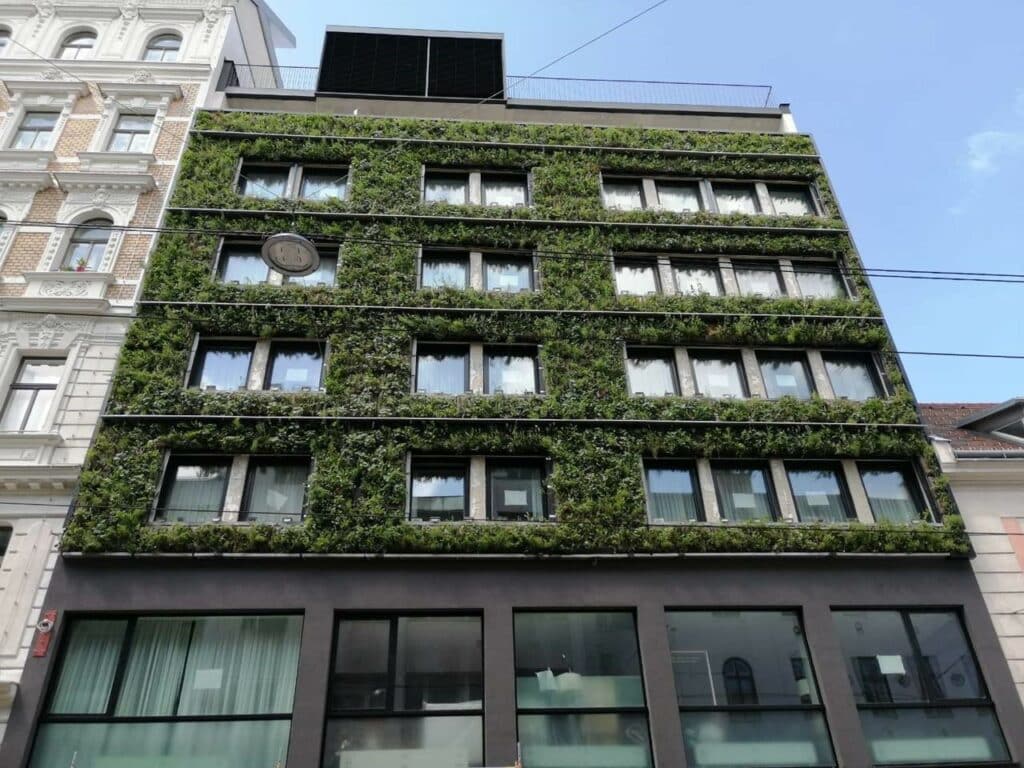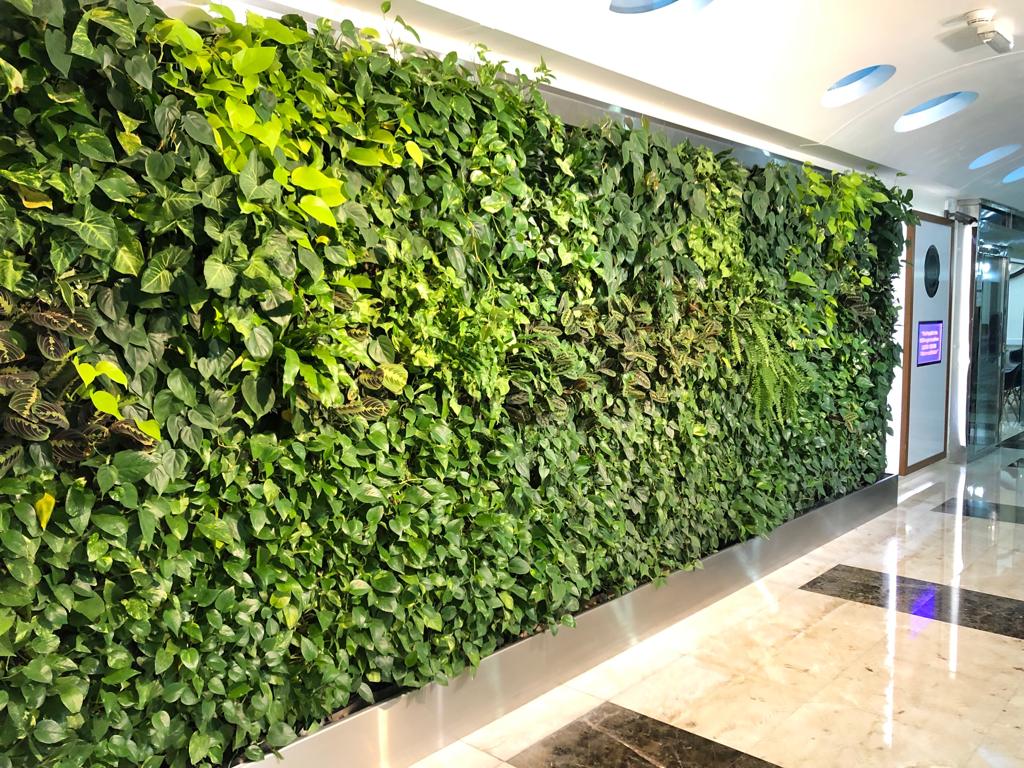 Indoor plant wall
You can also turn your indoor environment into a green oasis by applying a green statement to a wall in your home, office or hotel lobby. Because of our aptly named "Flexipanels", our indoor SemperGreenwall can be made in all shapes and sizes, so contact us to talk about an attractive design to match your space!
Maintenance of your living wall garden
The SemperGreenwall requires almost no plant replacements. To guarantee plant replacements are kept to a minimum proven plant species are selected to suit each environment. We also install a sophisticated irrigation system that keeps the wall green all year long and this system nurtures the plants with water and the right nutrients. Regular maintenance by our professional and experienced team also ensures that the plants always looking their best.