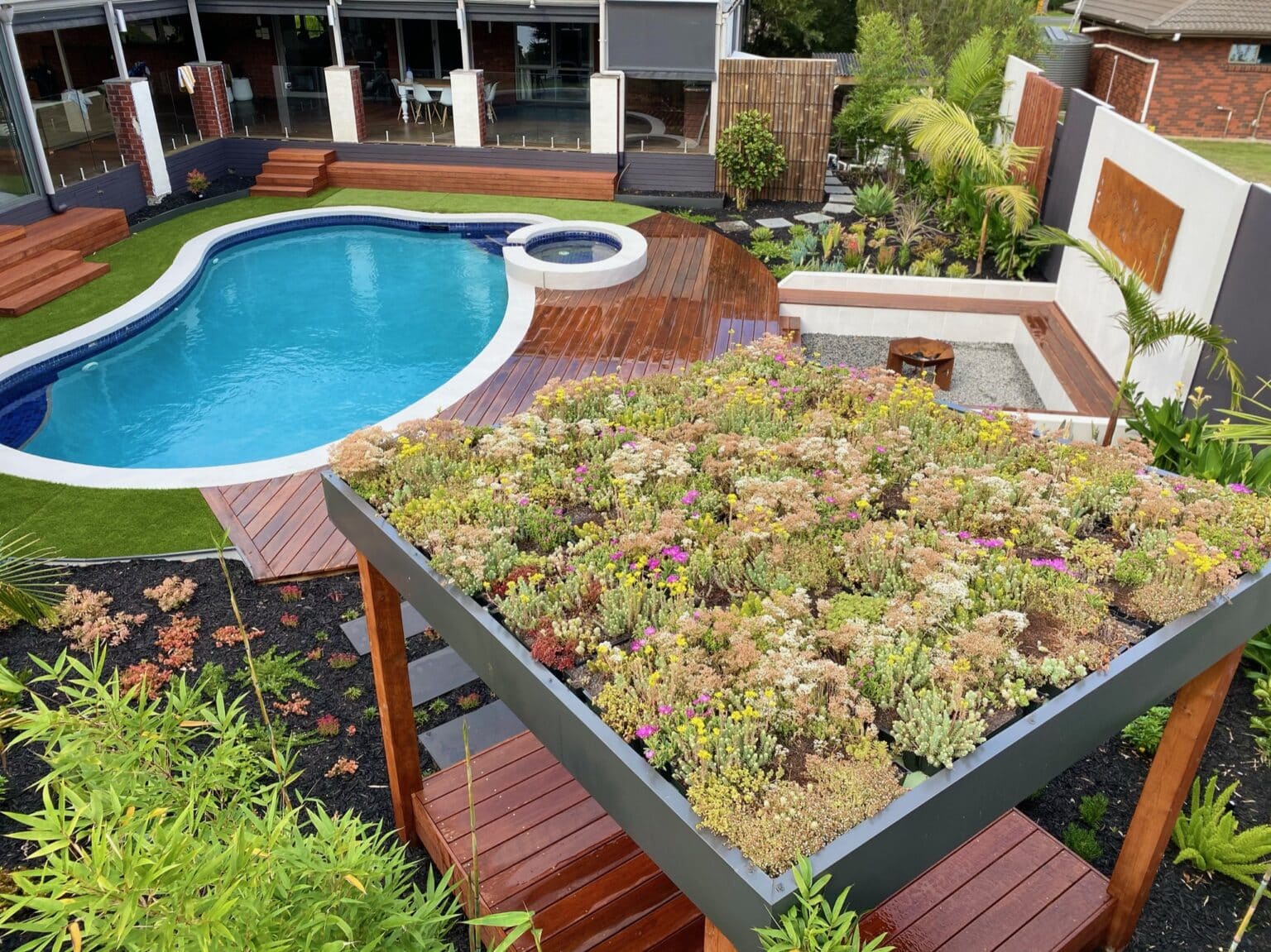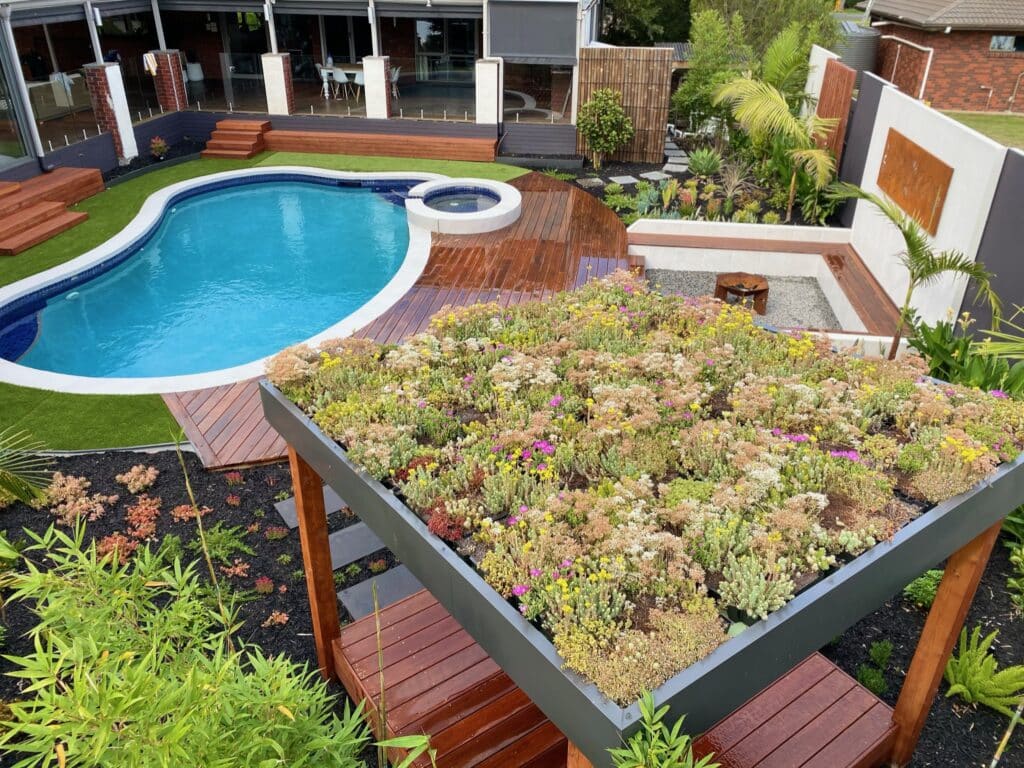 Green roof garden canopy
Beautiful poolside canopy
On this poolside canopy, Sempergreen Australia installed a green roof full of  locally grown species and that provide natural brilliant colours and interest. The residents wanted to create a welcoming, verdant oasis that breathes a holiday feeling. After a long week at work, the garden must be a place to rest and unwind.
Sedum Click 'n Go roof
The green roof canopy perfectly complements the garden's purpose. To promote serenity and relaxation, natural and environmentally friendly materials were used. Pre-planted sedum trays, also known as Sempergreen Click 'n Go trays, offer an easy way to construct a green roof. They were selected for this location because of the relatively small roof area with limited access.
Green roof benefits
In addition to its attractive appearance, the roof has an insulating effect and can be up to 30% cooler in the summer, creating the perfect location to escape the sweltering sun and enjoy a good book in the shade. The green roof also shields the roof covering from harsh weather elements such as heat, precipitation, rain, cold and UV rays. As a result, the roof's lifetime is doubled.