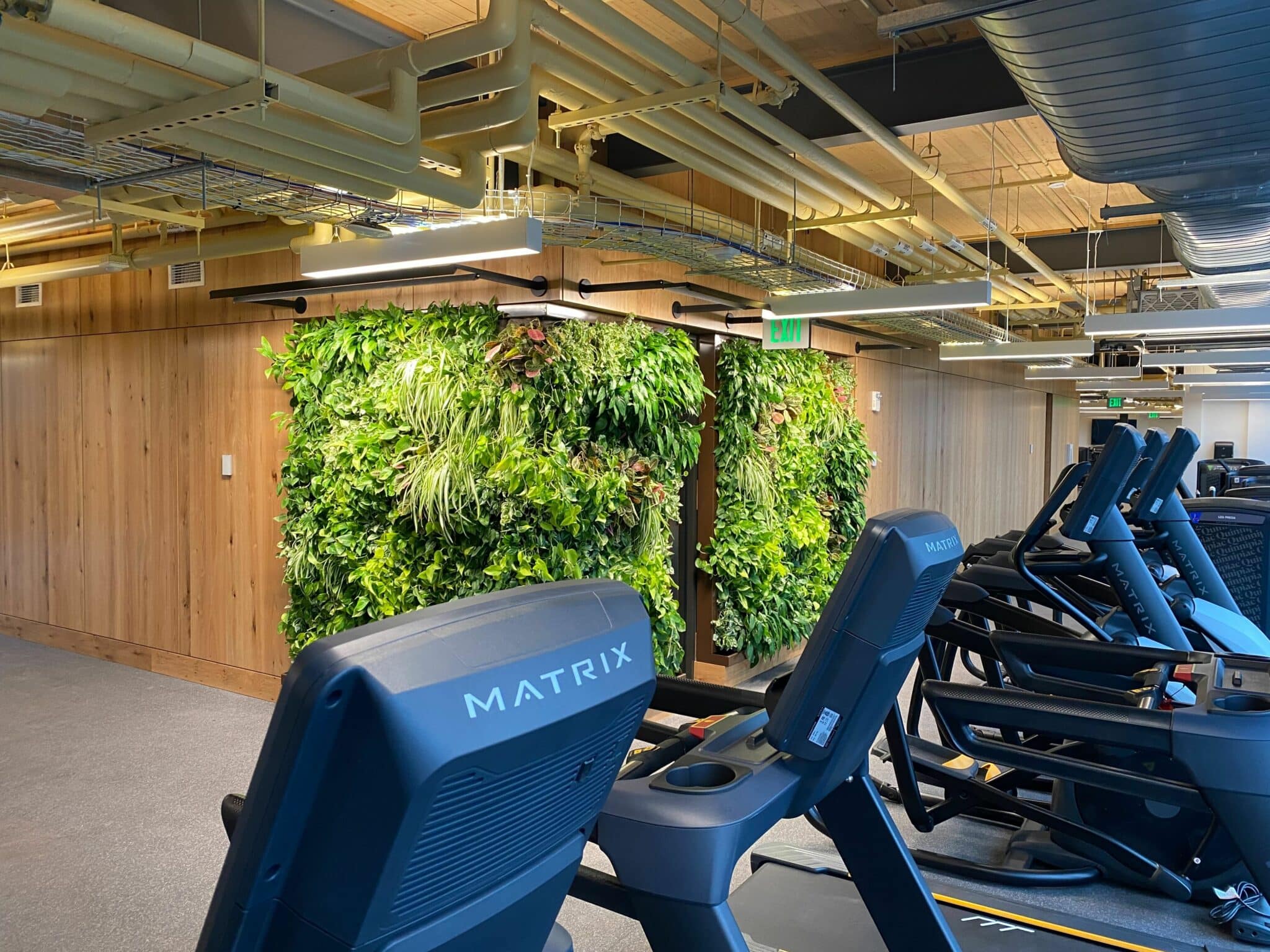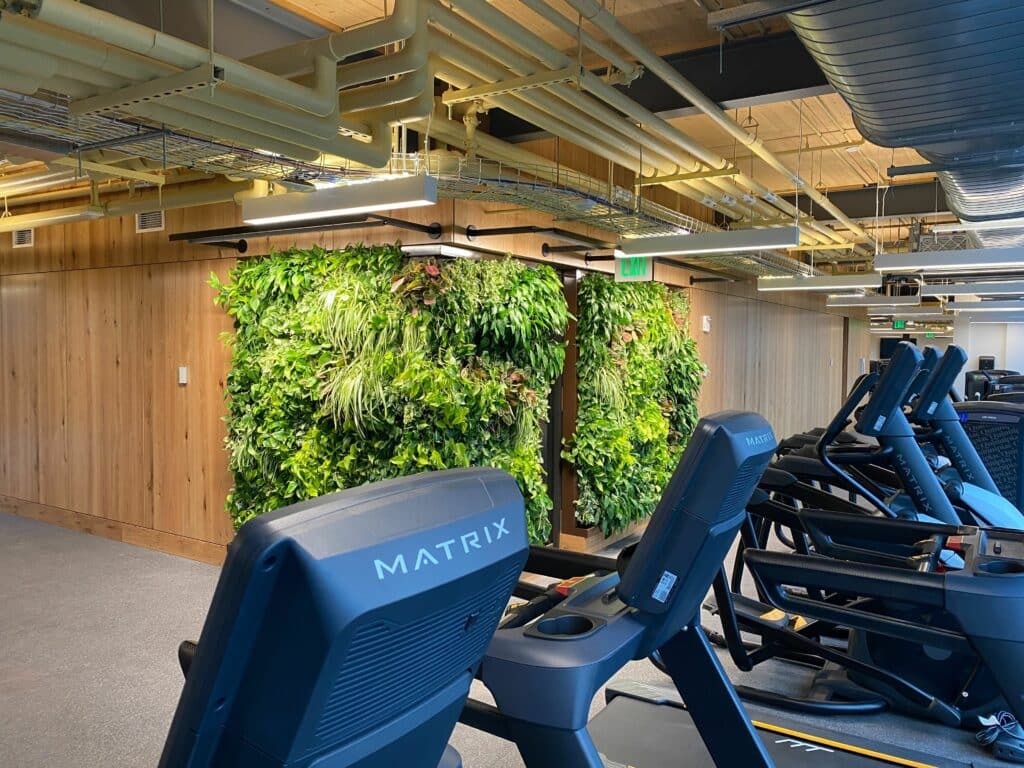 Quinnipiac University
In collaboration with Payette, S3 and Design lab Architects, Sempergreen Services installed six separate small living green walls, approximately 370 square foot, throughout the gym area of Quinnipiac University, CT.
Quinnipiac University gym features six stunning indoor living walls, all with different shapes, which are all connected to a central irrigation unit that manages and monitors all walls. The University's Student Wellness Center is designed with wellness and nature in mind and the designed facility underscores the University's commitment to educating the whole person: body, mind and spirit.
"Aesthetically, the building evokes a sense of calm and well-being by incorporating the natural surroundings of the campus into its interior design. Organic elements are found throughout the design including natural wood, stone, living green walls, and illustrated wall art highlighting the Quinnipiac River, trail and topography of Sleeping Giant State Park."
Improve the indoor air quality
This living green wall is not only an aesthetically pleasing feature, but also provides several benefits for the gym and its patrons. One of the main benefits of the living wall is its ability to improve indoor air quality. Plants have been shown to absorb pollutants and volatile organic compounds (VOCs) from the air, which can lead to improved respiratory health and reduced symptoms of allergies and asthma. By incorporating a living wall into the gym, patrons can breathe cleaner, fresher air whilst working out.
In addition to the air-cleaning benefits, the living wall also provides a calming and stress-reducing environment for gym-goers. Studies have shown that exposure to nature and green spaces can help reduce stress levels and improve mental health. The living wall at the Quinnipiac University gym can contribute to this effect by providing a natural and calming backdrop for workouts.
Another benefit of the living wall is its potential to improve acoustic performance in the gym. The plants on the wall help to absorb sound and reduce noise levels, creating a more pleasant and conducive workout environment.
A green wall for a healthy environment
Overall, the living wall at Quinnipiac University gym provides a number of benefits for both the gym and its patrons. From improved air quality and mental health to acoustic performance and aesthetic appeal, the living wall is a valuable and sustainable feature for any indoor space. The SemperGreenwall can be placed, designed and installed at all requested shapes, forms and even around-corners, without leaving the beautiful lush full green wall. For this matter, some of the green wall shapes are designed in nongeometrical shapes, which are perfect with for the Sempergreen Flexipanels, as it can be trimmed in almost any desired shape.
Architect: Payette, S3 Design, DesignLAB Architects | contractor: FIP construction | Installer: Sempergreen services LLC