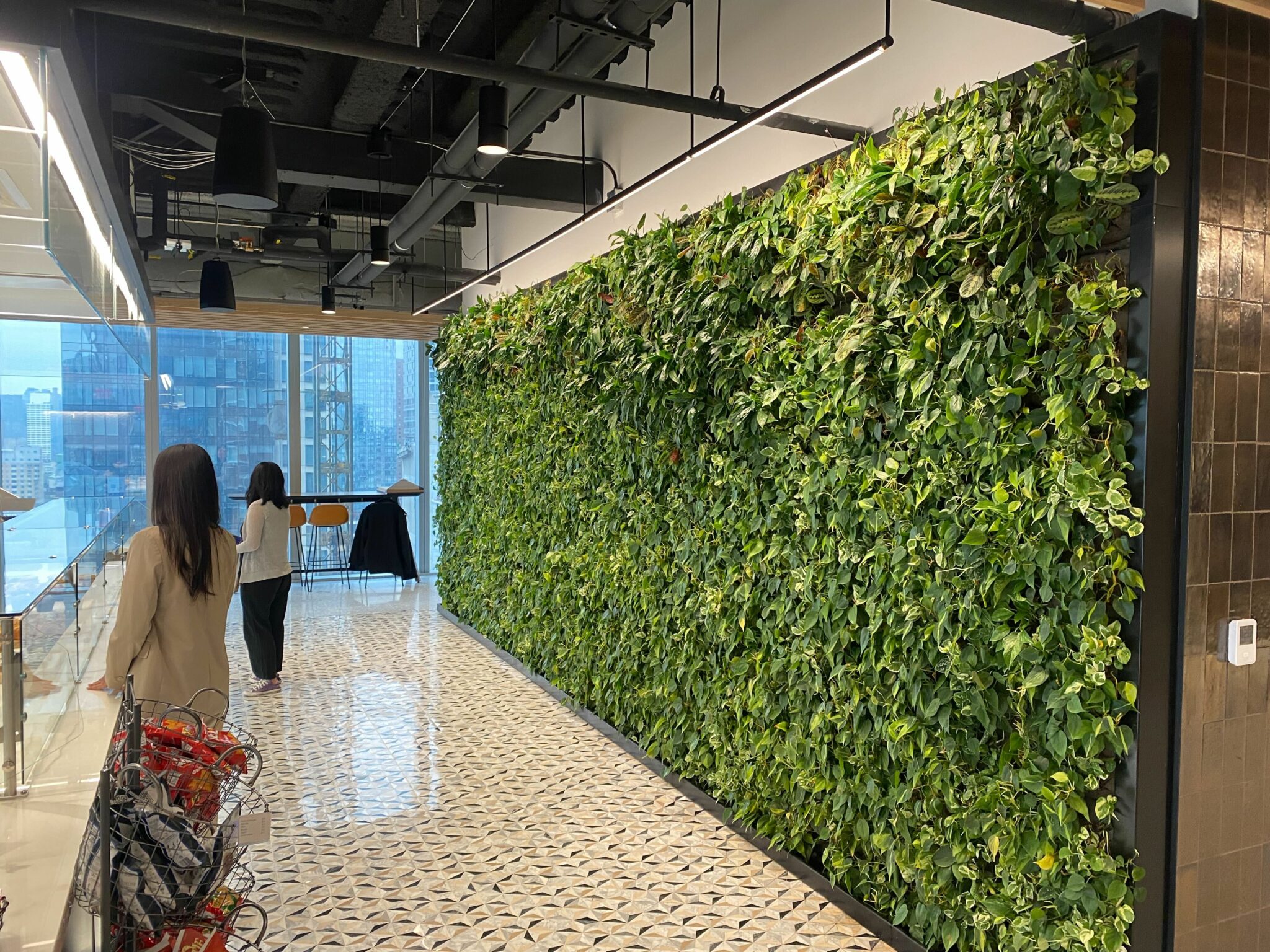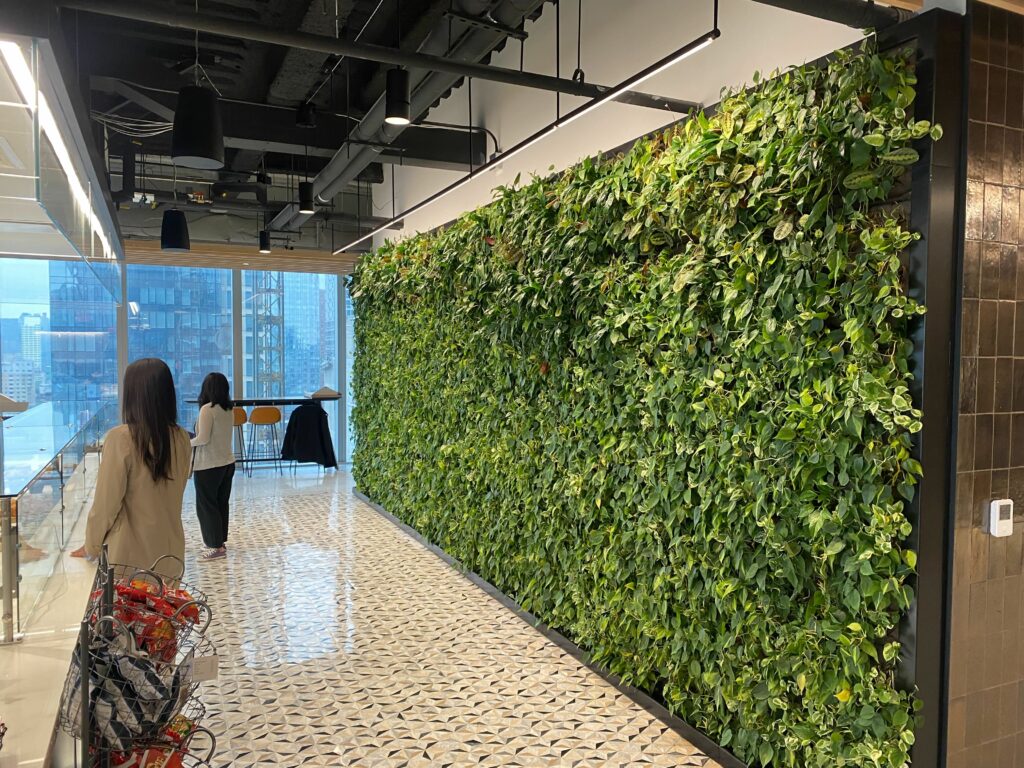 Pfizer
Sempergreen Services installed three living walls over 620 SQ FT on three floors at the Pfizer HQ, Manhattan office.
The first living wall at Pfizer is situated in the main entry lobby, ensuring a warm, vibrant and eco-friendly welcome for personnel and guests. When you walk into the office's headquarters, the living wall immediately captures your attention, giving a direct calming feeling as you step off one of New York City's busiest streets.
Located directly across from the catering displays, the living wall in the in-house cafeteria offers the staff a beautiful green view whilst working or grabbing a snack. Usually, cafeterias tend to be very noisy, but the SemperGreenwall reduces the ambient noise and provides better acoustics so everyone can enjoy their well-deserved break. 
On the 7th floor of the office, another living wall has been installed, giving a luxurious and 'artsy' natural ambiance. The plant palette is designed with relatively, 'low profile' plants, preventing them from protruding too far off the wall to give everyone enough space to pass each other, whilst still giving a 'jungle-like' feeling. Each wall has its own smart irrigation system, ensuring the plants receive the right amount of nutrients and water. Additionally, Sempergreen Services is providing the maintenance to ensure a year-round beautiful, and lively, living wall. 
Installer: Sempergreen Services USA
Architect: BIG and Gensler
General contractor: Tishman and Structuretone