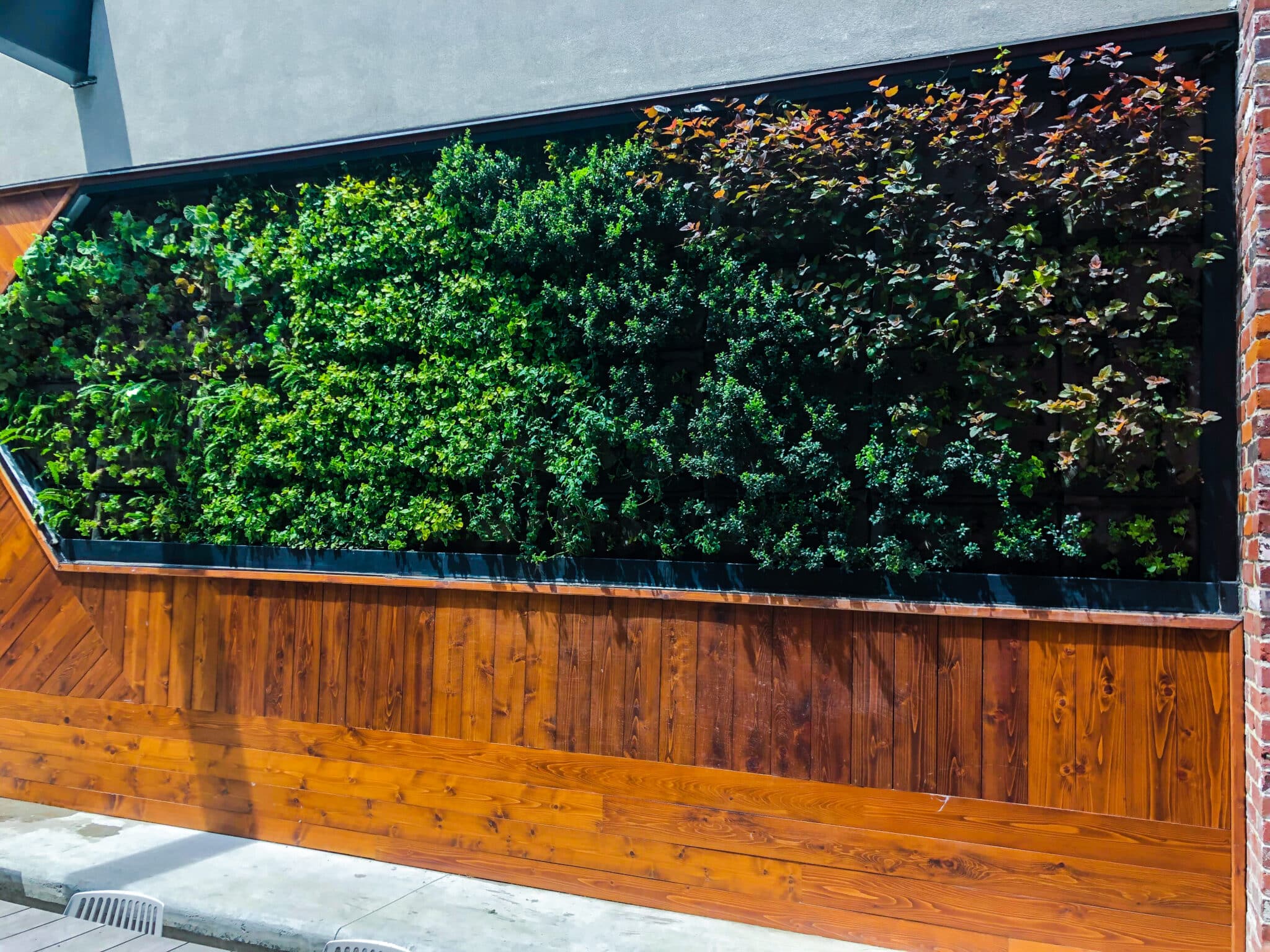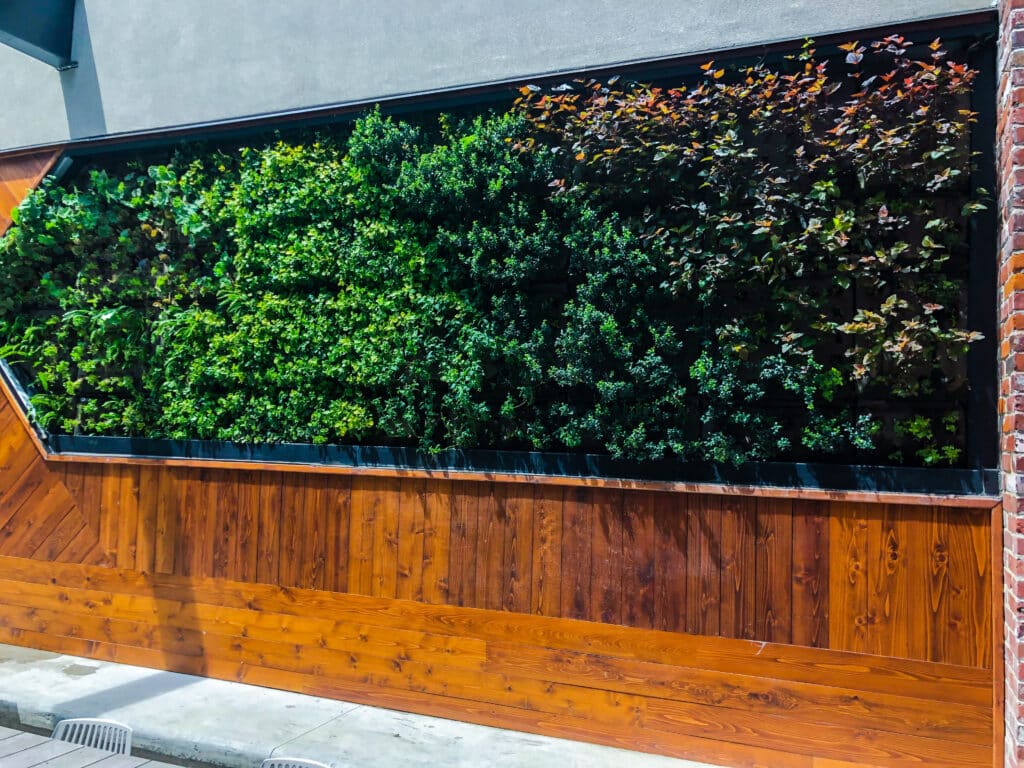 Orion Federal Credit Union
This elegant living wall of about 100 sq. ft. was installed in 2019 at the HQ of the Orion Federal Credit Union in Memphis, Tennessee. Employees who spend the most of their day behind a computer, now have the ability to connect with nature and enjoy a refreshing break. The perfect way to recharge and boost your productivity.
The industrial modern office building holds a great spacious roof terrace.  The living wall elevate the overall ambience feeling and encourage everyone to spend their breaks outside. The SemperGreenwall is a real eye-catcher in the previously sober looking area. In fact, the terrace turned out to be the most popular place in the office.
Greenery in the office at its best
Several studies have shown that people are more happy when surrounded by nature and greenery1. There are numerous advantages to incorporating greenery in and around the office space. It boosts productivity, increases the feeling of well-being and reduces stress. It also has been proven to reduce absenteeism.
The design team made this the most popular place in the office. Even though the terrace is surrounded by walls, it feels like you are in the great outdoors. The diagonal patterns in the wood are reflected in the shape of the living wall and the plant design; the combination of natural elements, forming everything into one whole.