Plant selection is the basis
of a guaranteed green facade
Plants depend on several factors to survive winter. The basis is laid at the plant selection. In order to keep the wall looking beautiful in the winter, the plant range includes a mixture of different plants. By using both hardy and evergreen plants, the wall will also retain a beautiful green appearance during the winter period. Like all living plants, the plants colour with the seasons. As a result, the green wall fits nicely with the surrounding nature every season. Below pictures show the difference between a living wall in autumn and spring.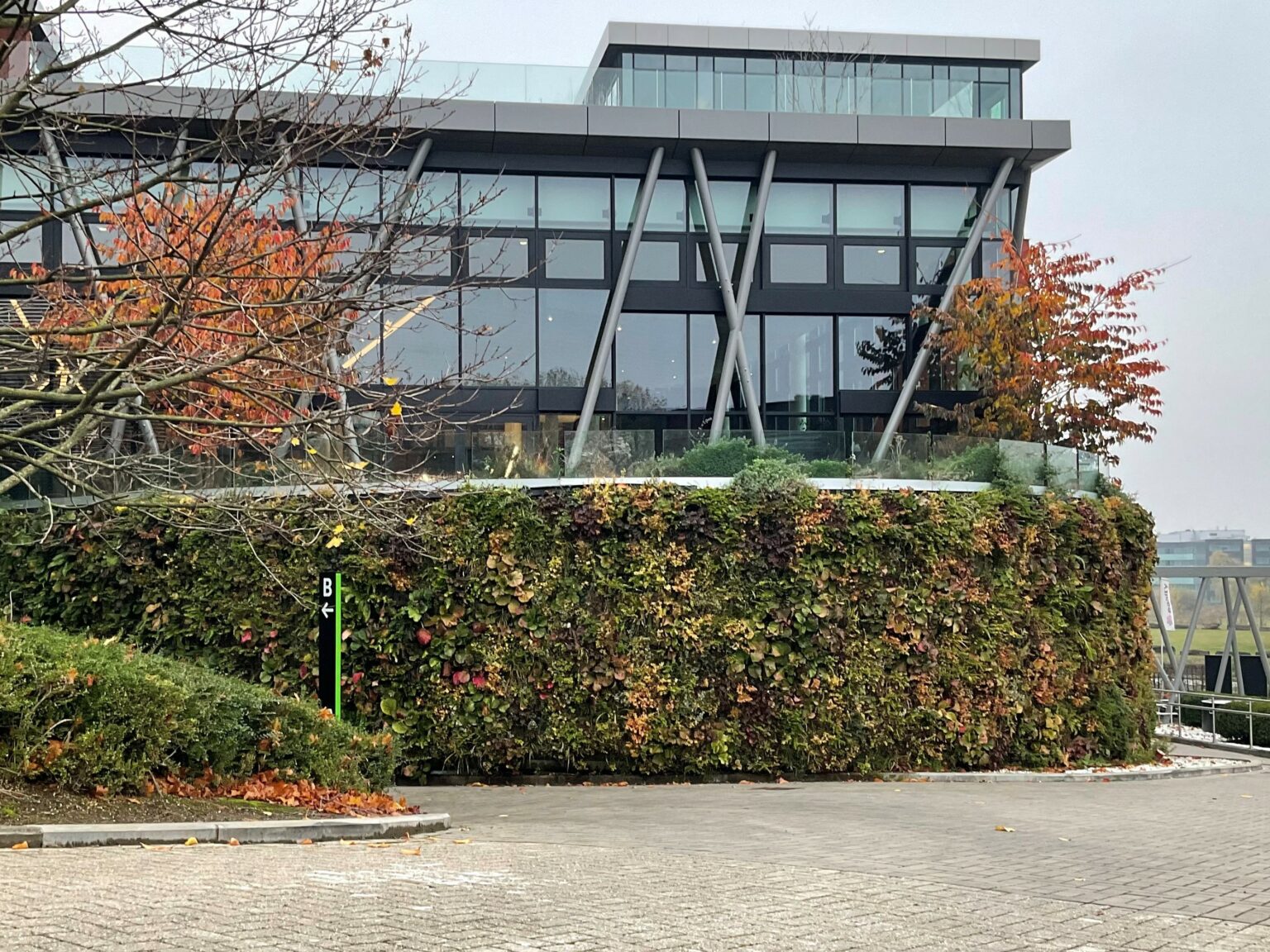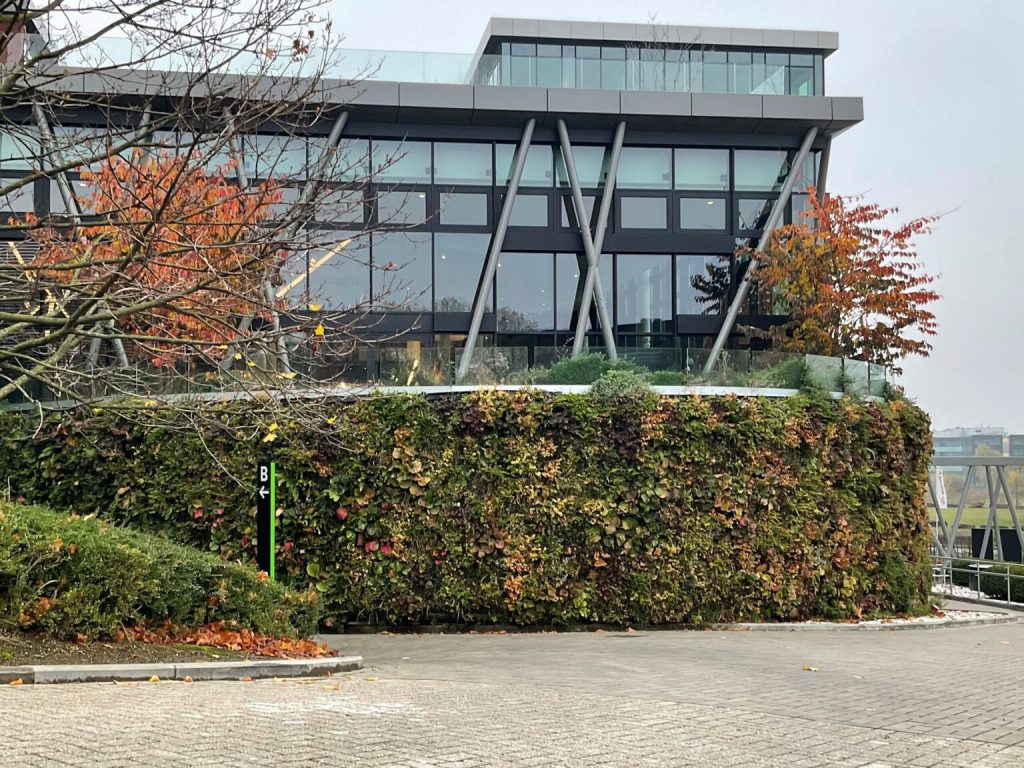 Plant Care System monitors water requirements
Step two is the Sempergreen Plant Care System. This is an irrigation system specially developed by Sempergreen, which always supplies the plants in the wall with the correct amount of water and fertilizers. Because plants use less energy and evaporate less water during the autumn and winter months, they also need less water than in the summer months. The right amount of water is determined on the basis of the season and inspections by the maintenance team.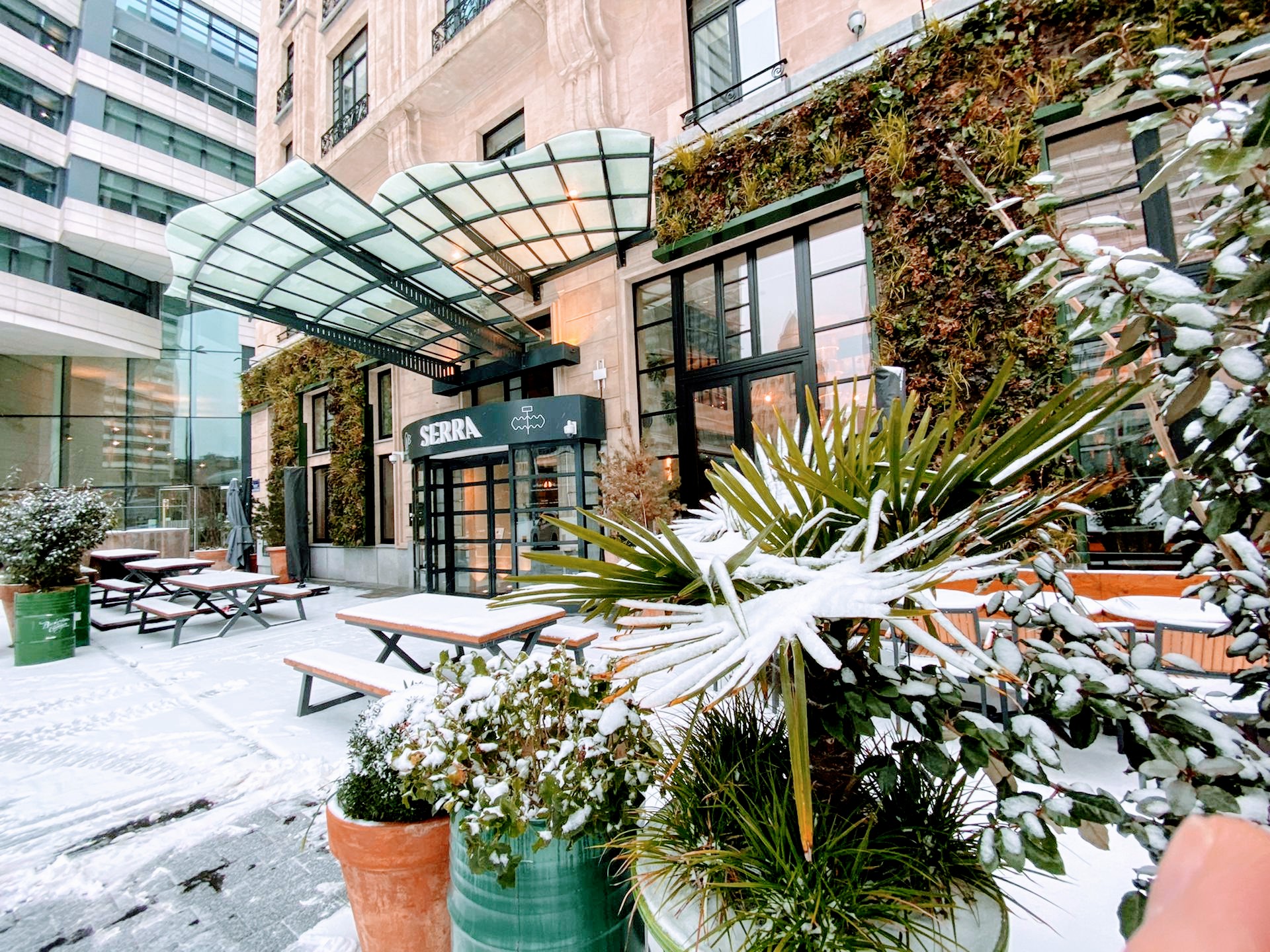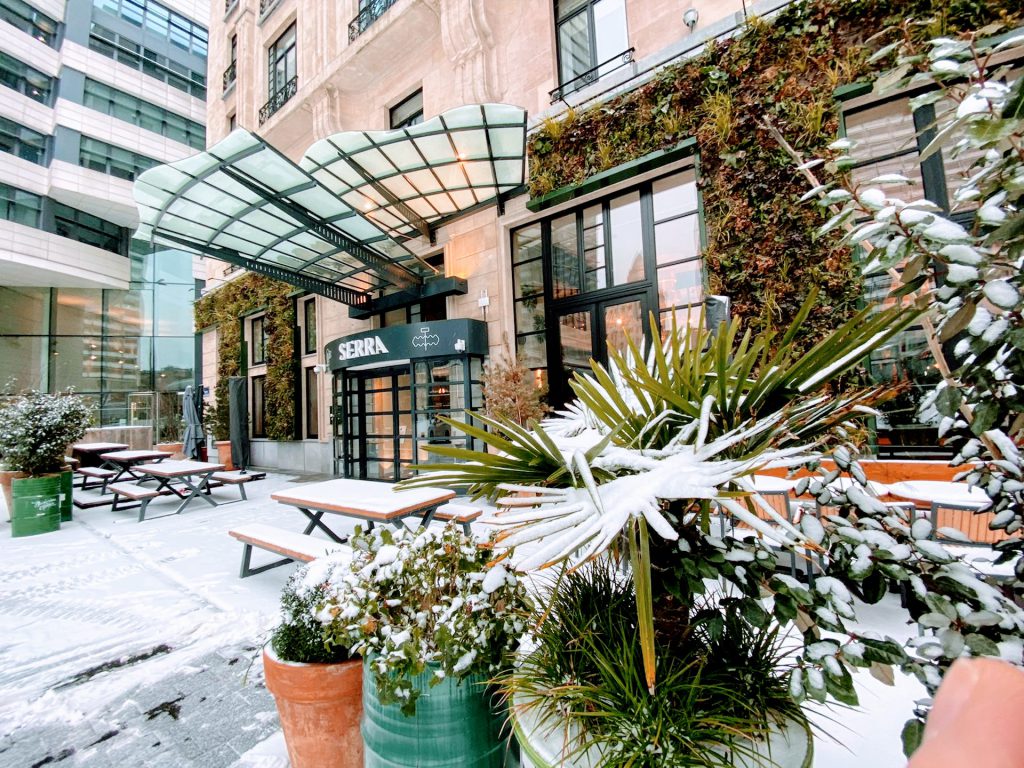 Frost protection
A nice addition to the SemperGreenwall is the frost protection module. Temperature sensors are placed in the wall, which give a signal when the temperature in the wall drops below 0°C. The Plant Care System deactivates automatically at this temperature. A compressor then blows through the pipes, so that there is no water in the pipes when it starts to freeze. This prevents water from expanding and causing damage to the pipes. The plants come into rest and will no longer need water. A special frost program is activated, whereby Sempergreen always provides the customer with the correct information. When concluding a maintenance contract, Sempergreen provides remote monitoring.
Photo rights: Indigo Hotel Brussels
Maintenance contract for optimum quality
Finally, a maintenance contract is indispensable for the optimum quality of your SemperGreenwall. The Sempergreen maintenance team works all year round on the optimal care of the plants; for both interior and exterior walls. Plants are pruned and the operation of the Plant Care System is checked. This is essential for the best appearance of the SemperGreenwall.
SemperGreenwalls prove to survive harsh winters
The mentioned features of the SemperGreenwall system result in a long-lasting beautiful living wall during every season. The application of an Outdoor SemperGreenwall is also possible in countries with long, cold winters, such as Sweden, Norway, Canada, Poland or Austria. A few examples below show that the green facades of Sempergreen bloom again in the spring after a harsh winter. Would you like to know more about the application of an Outdoor SemperGreenwall? Then please contact us.