Green solutions for a cooler travel experience
How do you improve the public transport experience for travellers and give the environment a boost at the same time? The cities of Melbourne and Sydney recognise the many benefits green roofs provide in combatting the devastating effects of climate change. Green spaces are essential in high-density urban areas. Both Melbourne and Sydney are actively working on integrating more greenery into their cities.
Benefits of green bus stops
The Victorian Department of Transport and the maintenance providers embarked on a trial project to create green bus stop shelters in Melbourne and Sydney. The idea was primarily driven by overseas examples, such as those in The Netherlands and the UK. Implementing green roofs on several bus stops throughout Australian cities has a direct, positive effect on the health of residents and travellers. Green roofs also capture particulates, store rainwater, cool the surrounding air, bolster biodiversity and reduce the Urban Heat Island effect. They contribute to a healthy, liveable city and encourage others to apply similar environmental solutions.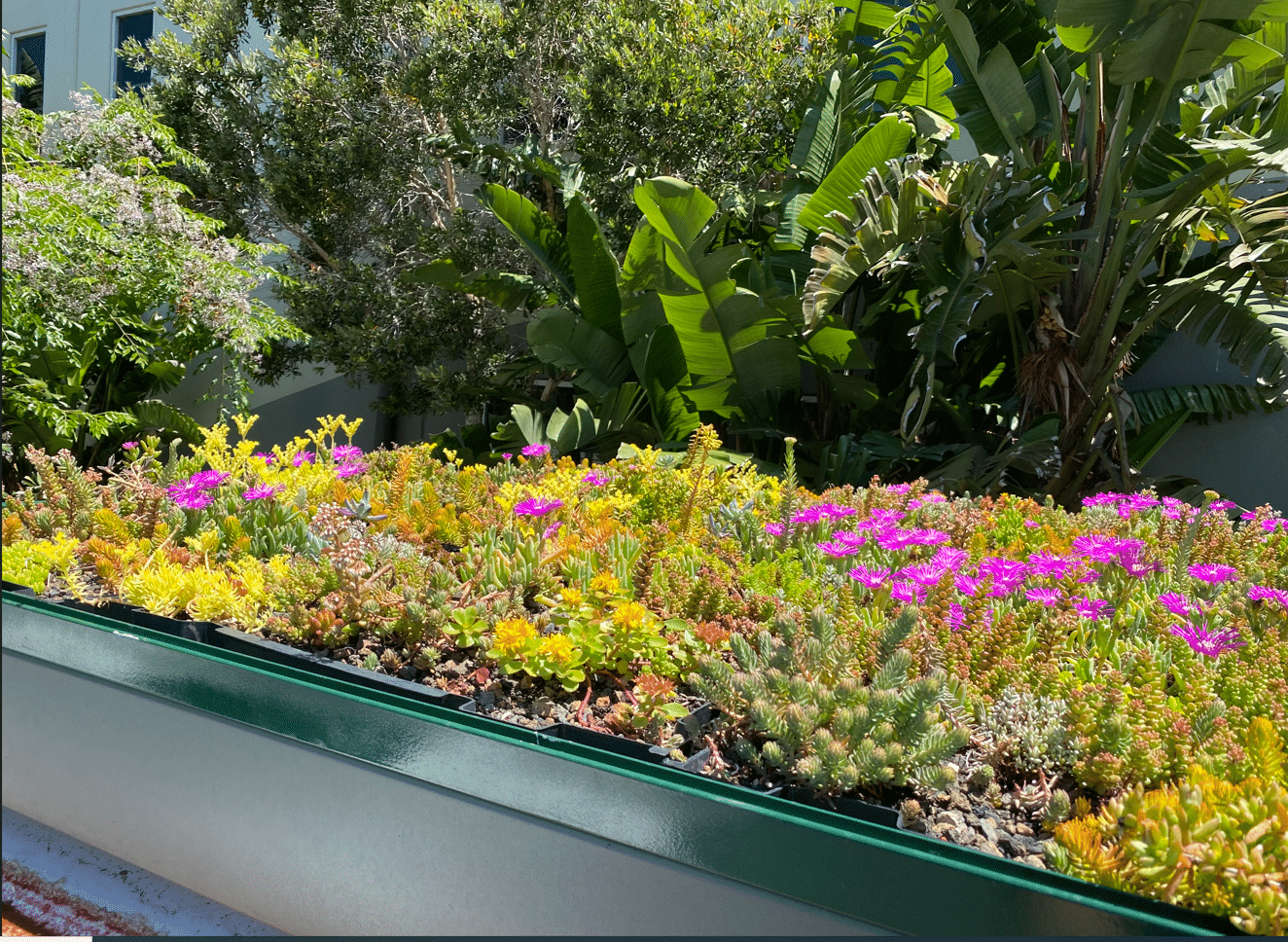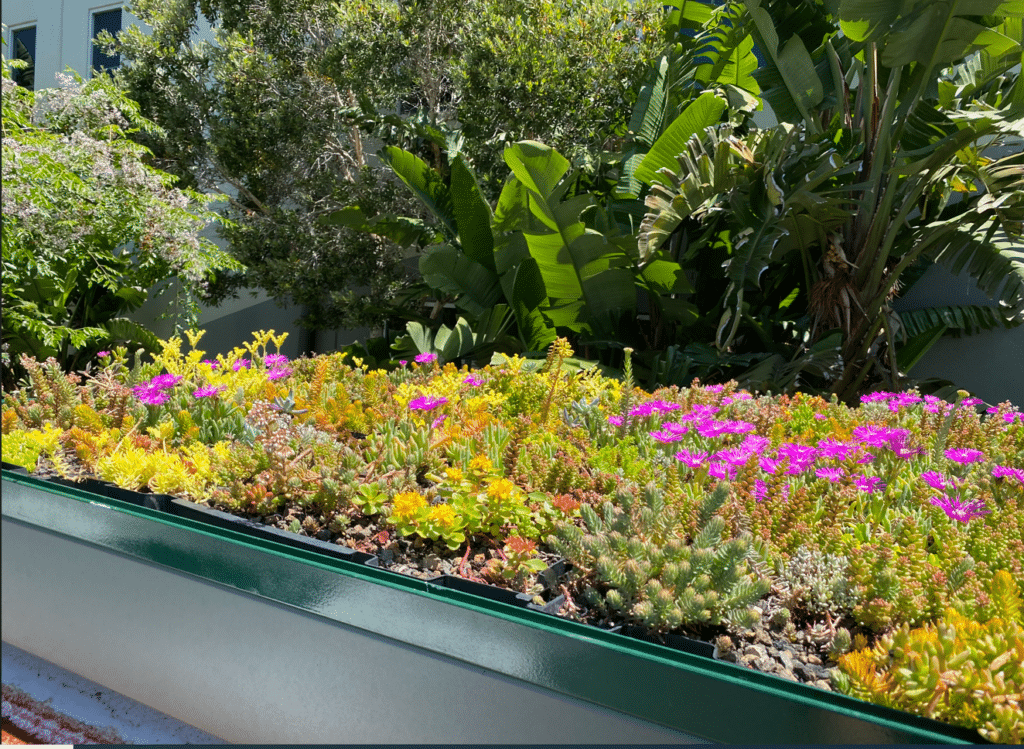 Challenges of green bus stops roofs
Each bus shelter has a relatively small roof surface area that's often challenging to access. The Click 'n Go trays are perfectly suited for smaller projects and installations like this. Without the need for additional layers, the trays can be installed swiftly, making it easy to create an instant green roof.
The heatwaves that Victoria and NSW experience make it challenging for the plants to retain their health and grow to their full potential. Years of plant trials have been conducted to find hardy species that will survive and thrive in these green roofs. The careful selection of these plants and development of the shelters by the manufacturers will result in a green bus stop roof system that can handle our extreme weather conditions. A thorough maintenance program – supported by guidance from Sempergreen Australia – will ensure these roofs grow well into the future.
This bus shelter trial was successful and eagerly embraced by various other councils in these two states. In fact, the trial was viewed so positively that more projects will be implemented in the course of 2023. Interested in green bus or tram stop roof in your local area? Contact us!