Green Roof Remediation USA
Expert in the field of green roof remediation and green roof renovation. On a yearly basis, we remediate hundreds of green roofs alone. Accordingly, we are known as the "green roof doctors". We are able to transform your "unhealthy" roof into a green, healthy roof. We provide tailored advice adapted to your problem.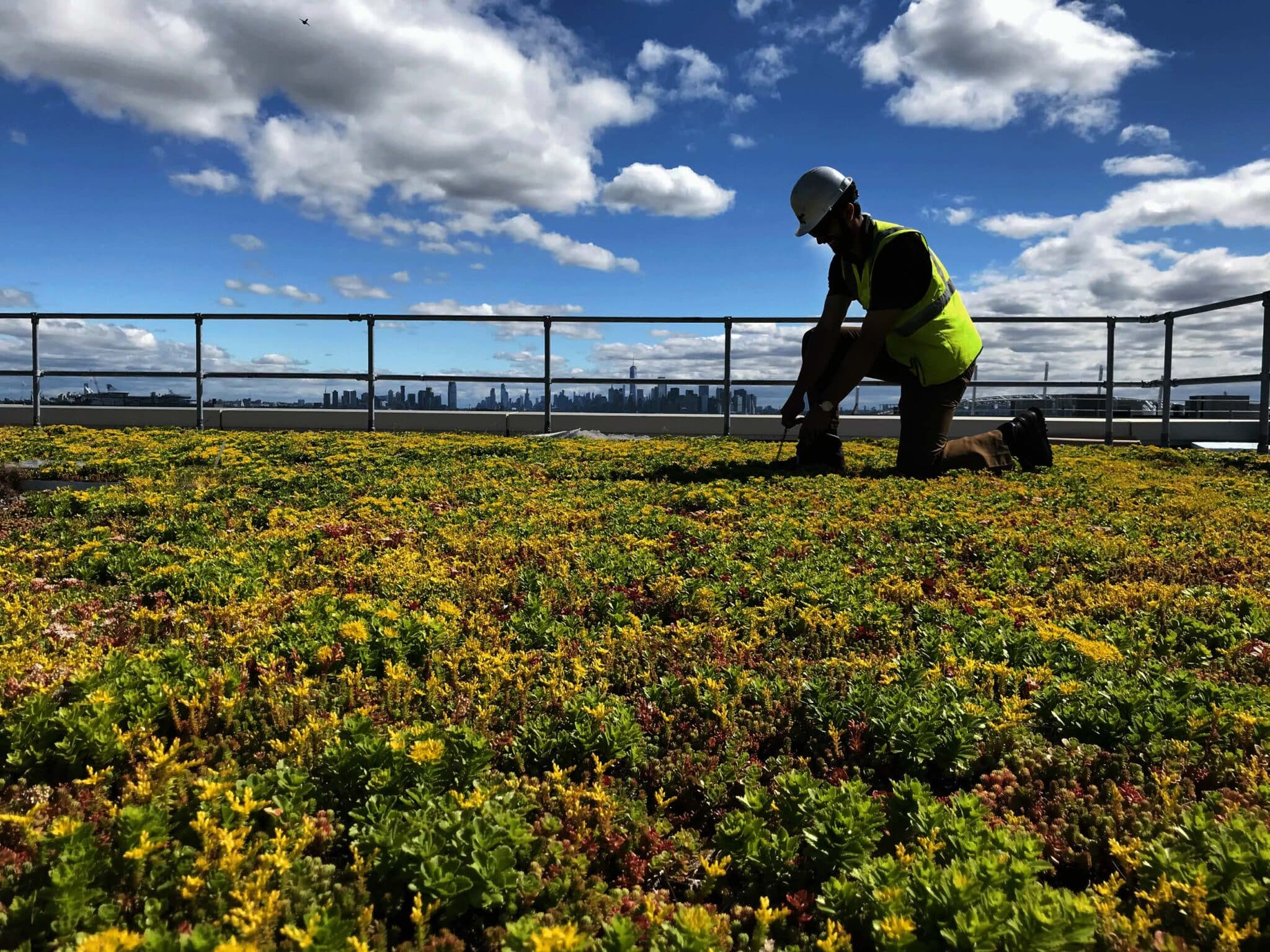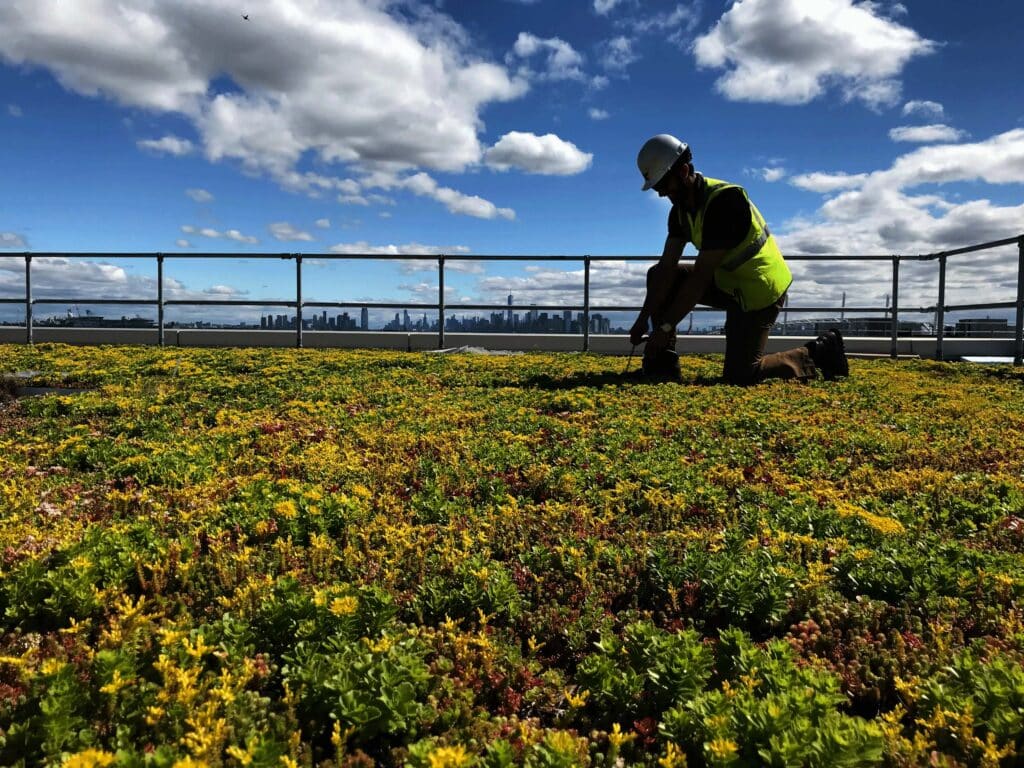 Remediation
Occasionally, plant coverage is lost on green roofs due to any combination of: lack of proper maintenance, nutrient-deprived media, Third party damage, system failure, design/installation flaws, and so on. Our team is more than equipped to perform full or partial green roof renovations– from roof cleanup to soil remediation, plant installation, and irrigation calibration. We have three different strategies to improve your green roof: blanket strategy, cuttings strategy and maintenance strategy. Please contact us if you want to know more.
Our plant renovations can be categorized into three phases:
Soil testing and system diagnosis
During this phase, we visit the project to acquire a soil sample for lab testing. We inspect the roof damage in person and identify potential underlying causes that may need to be addressed prior to plant installation.
Cleanup and soil preparation
During phase two, we remove all debris, unwanted plant media and plant netting in the areas to be replanted. Once the media is cleared, we loosen and level the media to prep for fresh sedum blankets and/or cuttings.
Plant installation
During phase three, we deliver, unload and vertically mobilize, and install fresh plants to restore desired coverage in damaged areas.
Sedum vegetation is your solution!
Success of your green roof is guaranteed, once you choose sedum blankets as your green roof renovation solution. Sempergreen offers sedum blankets for existing roofs and new buildings. A green roof forms the top layer of the roof covering. Various solutions are possible, from lightweight to water detaining. Read more about our green roof solutions here. Would you like to know more about
stormwater management? We explain it in detail on purple-roof.com