Stormwater management and green roofs in the USA
We grow and install green roofs. Our green roof system and build-up consists of several layers. We provide tailored and light weight green extensive roofs.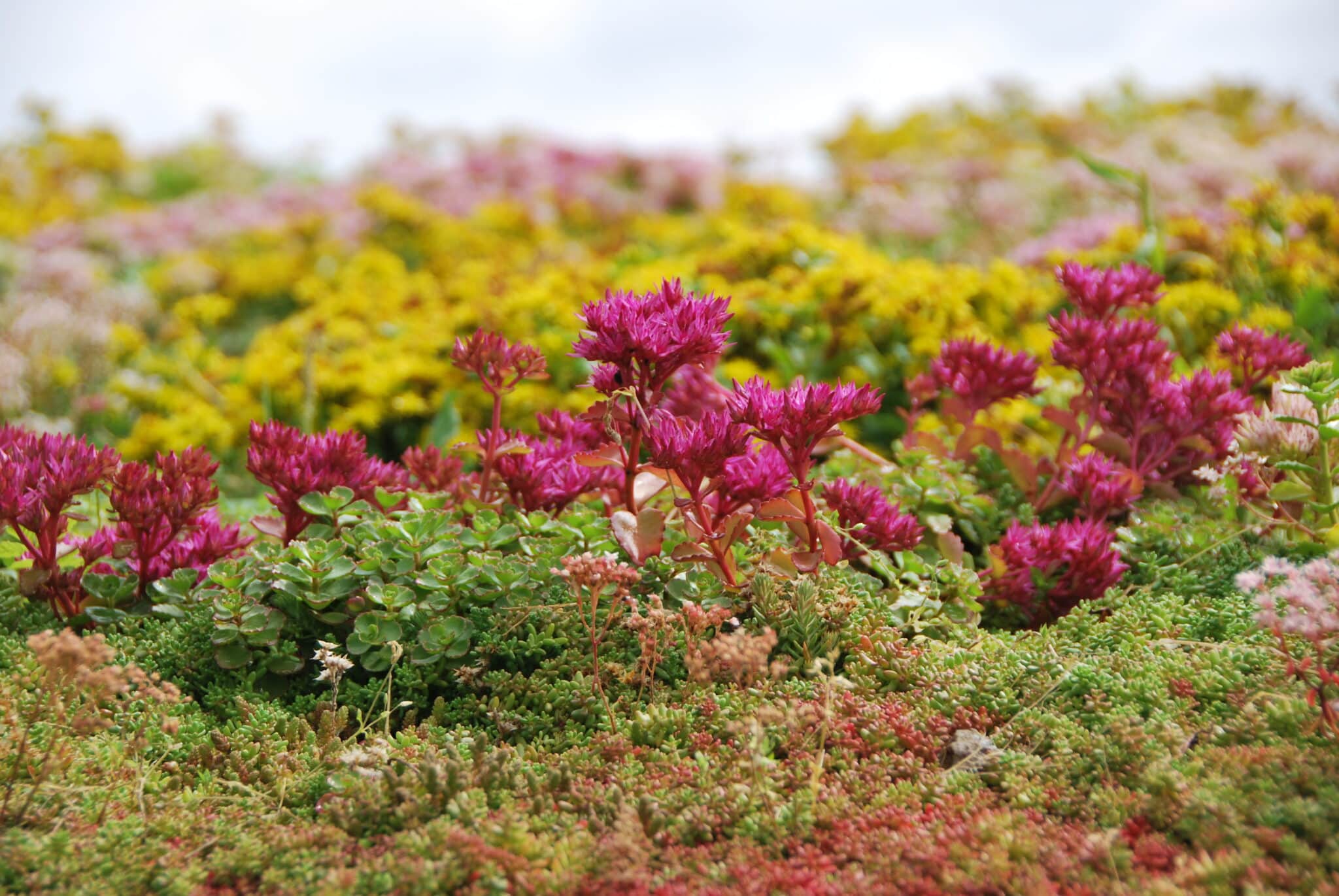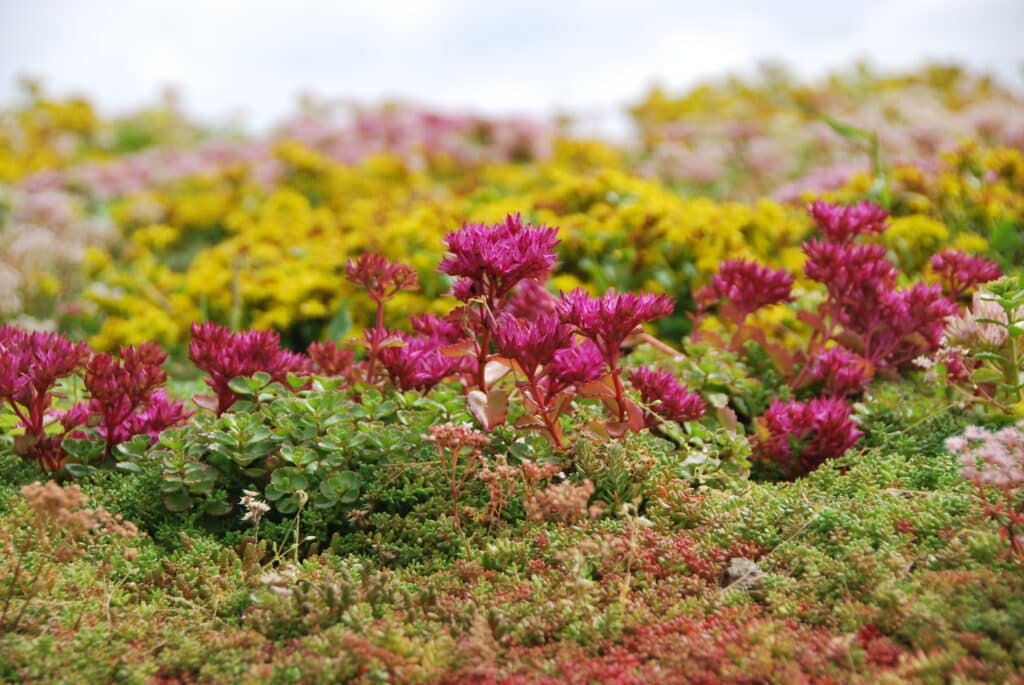 Stormwater capture
A recurring and growing problem: stormwater detention. Today, we are facing more and heavier rainfalls, which can cause flooding, because the sewage system cannot hold these amounts of water anymore. Most cities and buildings make use of a 'traditional' stormwater capture tool in the form of a tank. However, this takes up an extremely large amount of space. What if you can save space and still capture stormwater? We developed a stormwater management tool which can be placed on any roof! 
Do you know that this solution can increase revenue and create tremendous cost savings?
Read more about our stormwater management tool: the Purple -Roof concept.
Following the footsteps of multiple large cities in the USA, NYC has approved our concept as a stormwater management tool!