From grey to green: Sempergreen designed and installed a green roof on a private residence in picturesque Williamstown, a historic port settlement and suburb of Melbourne. Our unique, green solution gives the home a distinctive exterior and promotes local biodiversity.
Low-maintenance, lightweight green roof
Instead of looking over a grey roof, the residents wished for a more natural, greener view from their second-floor balcony. To meet their vision, Sempergreen installed a lightweight green roof requiring no adjustments to the existing roof structure (compared to a weighty rooftop garden, for example). The beautiful green roof comprises locally-sourced sedum species that require minimal maintenance. The residents greened an area of 30m2 and now enjoy a stunning view all year round. The green roofs enjoys morning shade and is then well suited to handle the full sun conditions of the aspect.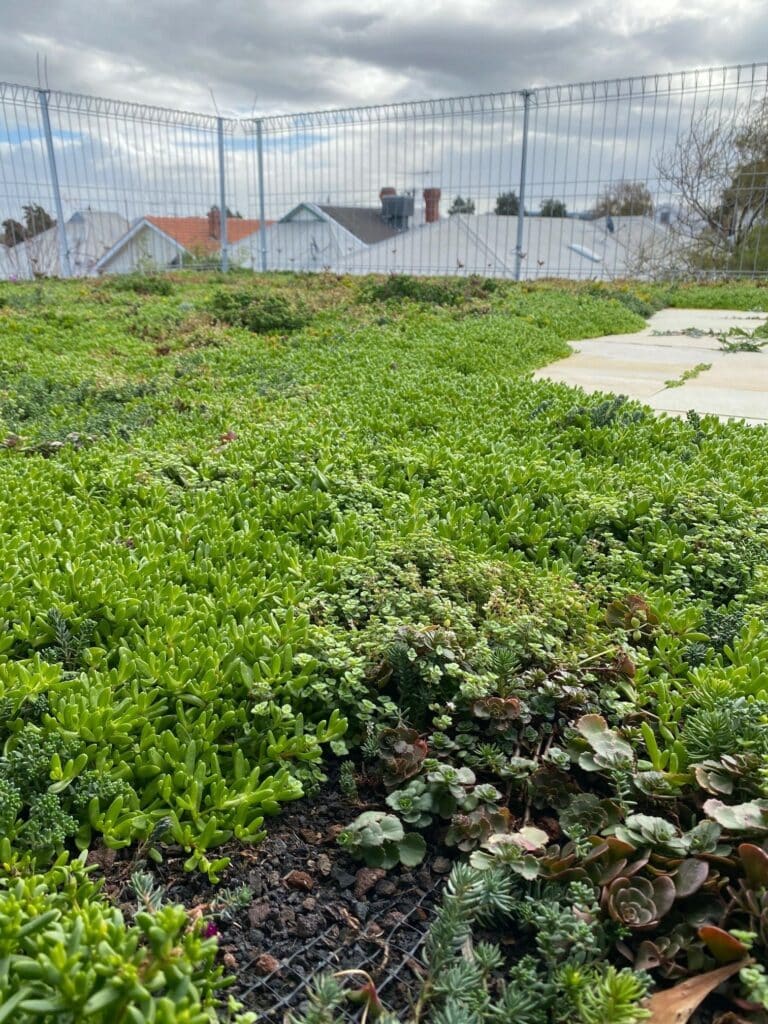 Green roofs in Australia and new zealand
The sedum roof is extremely maintenance friendly and compatible with most roofs due to its lightweight nature. The incorporation of greenery was one of the residents' top priorities when building their new custom home. In addition to having a pleasing appearance, green roofs and other forms of greenery offer many benefits, such as regulating temperature and absorbing water. Both characteristics are relevant in the context of the climate challenges facing both Australia and New Zealand.